Podcast: Play in new window | Download (Duration: 1:42:10 — 70.1MB)
Subscribe: Google Podcasts | Spotify | Amazon Music | Pandora | iHeartRadio | Stitcher | Podchaser | TuneIn | Deezer | RSS | More
Friday the 13th Part 2 is the continuation and borderline recreation of the first part in the franchise.
The old proverb, "If it ain't broke don't fix it." rings so true in this sequel that I'm not even mad that I watched the same movie all over again.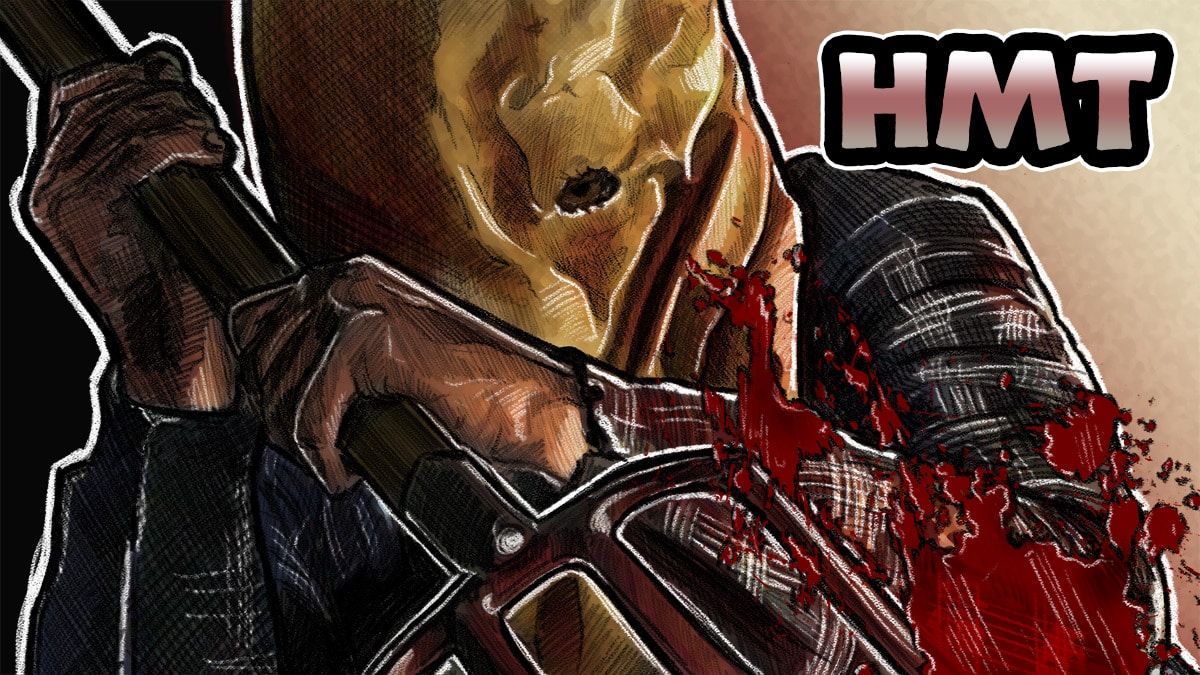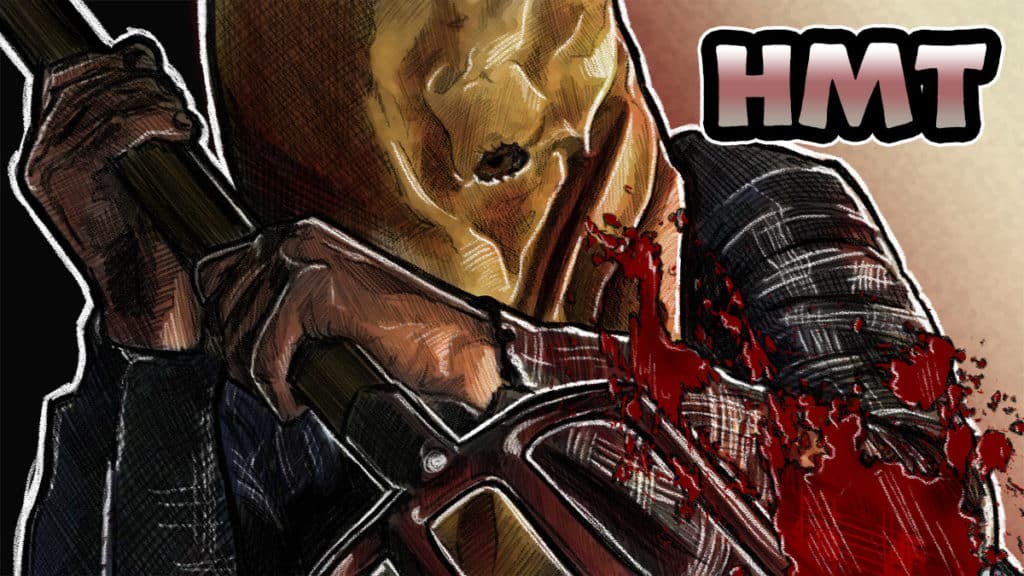 There were new counselors at Camp Blood, er, I mean Camp Crystal Lake and damnit, they had to pay! They never seem to learn, and that's what I love about kids these days.
Synopsis
Friday the 13th Part 2 picks up the reins from the first movie and just does it all over again.
Holy moly, come to think of it as this episode of Horror Movie Talk releases, Friday the 13th is in just 2 days! Part 2, 2 days, coincidence?
There is a new camp in town around Crystal Lake, and wow, it looks pretty much just like the camp from the first movie. The driveway, the doom prophet, the buildings, the boobs, it's all the same.
Two things have changed – there is a new group of campers and a new killer. Our last killer, Mrs. Voorhees, was killed by beheading while seeking vengeance for her son Jason, who died due to (in her eyes) negligent camp counselors.
This time around we get to learn a bit more about Jason, and what makes him tick.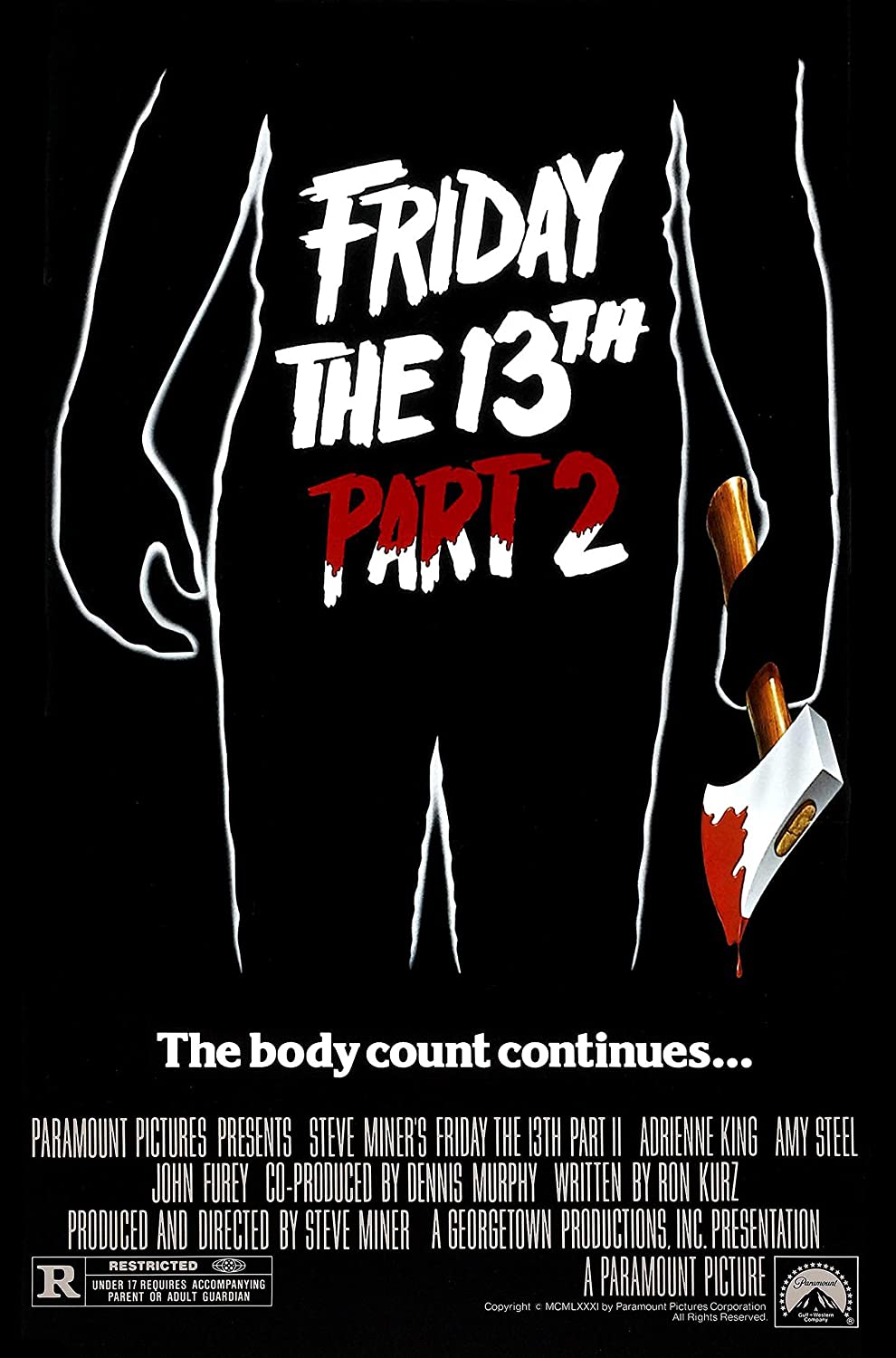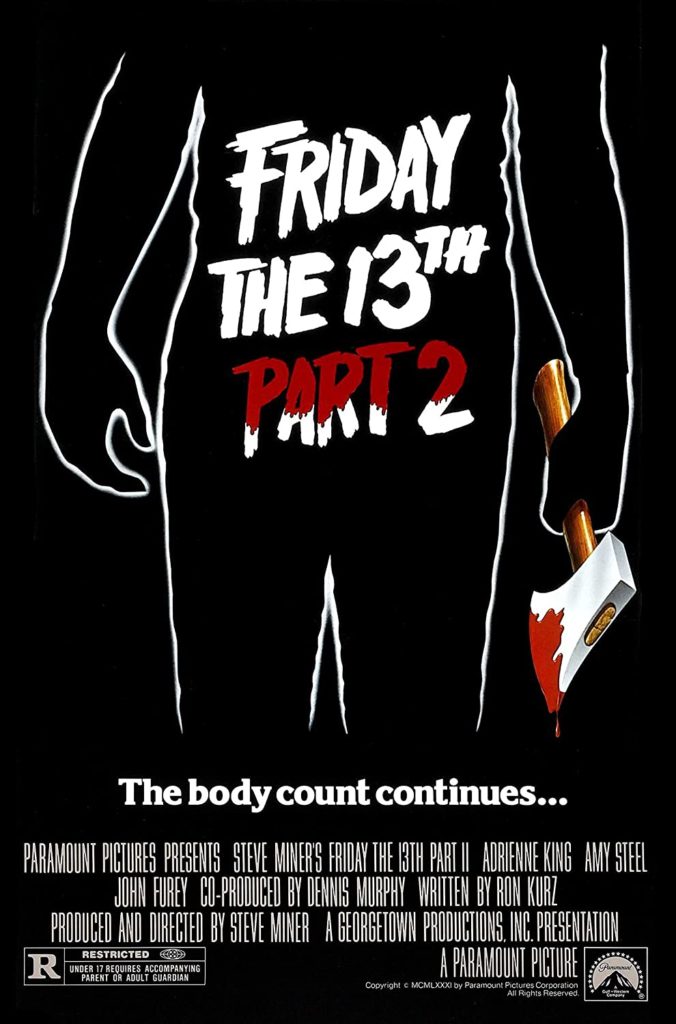 Review
While Friday the 13th Part 2 doesn't do much to add anything new to the story, it does give us Jason, and to be honest, that's enough for me.
I can't quite pin down the difference in my opinion between Michael Myers and Jason Voorhees, but they are the two least complicated and most iconic slasher baddies. I can say, I tend to prefer Jason. I'm not sure why.
Maybe it's the super distilled execution of the script – Horny youth must die. Maybe it's the unapologetic grab at quick cash – Horny youth pay to see horny youth while horny. Maybe it's the, well, that's probably enough.
This is a paint by numbers slasher, but it was released only a year after arguably the first honest-to-goodness modern slasher, and that was the original Friday the 13th. So, whatever. It's still the basis for most slashers to this day and it's maybe the most engaging of the bunch that I have seen with the exception of meta slashers, like Scream
Score
6/10