Podcast: Play in new window | Download (Duration: 1:46:34 — 73.2MB)
Subscribe: Google Podcasts | Spotify | Amazon Music | Pandora | iHeartRadio | Stitcher | Podchaser | TuneIn | Deezer | RSS | More
We went and saw Lamb, and I'm still wondering about what I saw. This moody and intimate Icelandic horror movie may not have a lot of scares, but it serves up plenty of dread, and will stick with you for a while.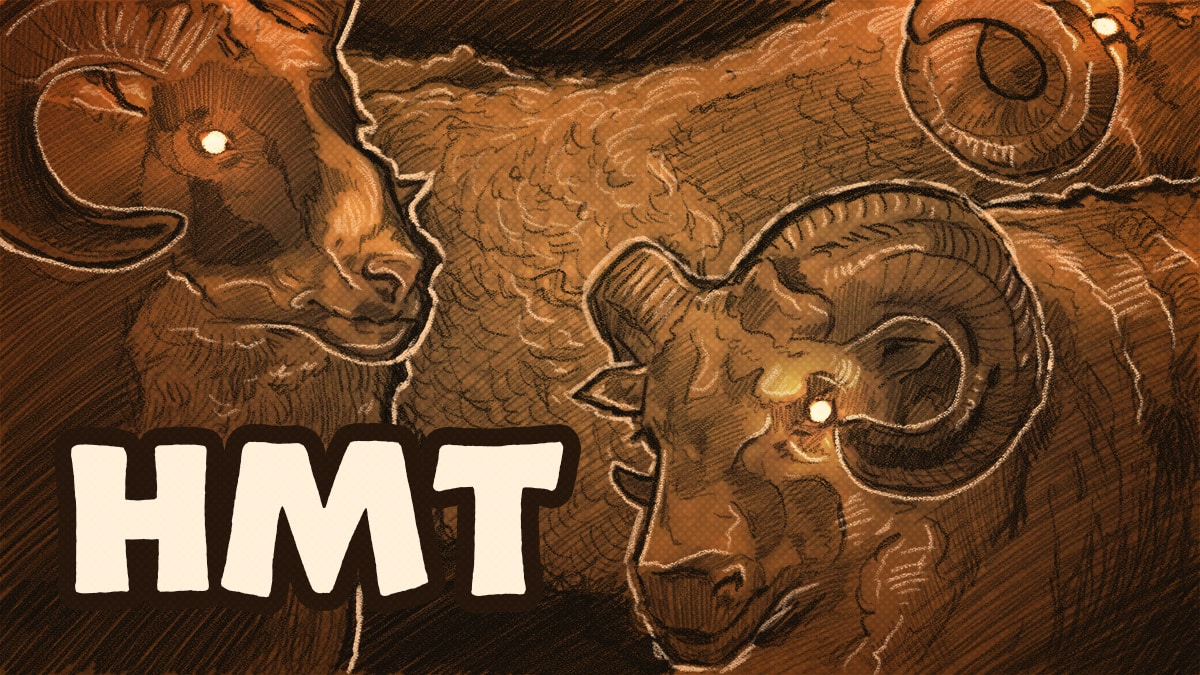 Lamb can be found in theaters now
Synopsis
Lamb is about a childless couple working a farm in Iceland that discovers a unique lamb born in their barn. They take special care in raising this lamb, but something's not quite right. You can tell because some of the other lambs have shifty eyes.
Review of Lamb
This is a very unique movie. It's one of the things I crave in a moviegoing experience: novelty. There has definitely never been a movie like this one. The story is very simple and spare, but somehow punches you in the gut with vague allegory. It's almost hard to come up with what this movie is about without just describing the plot, but the themes go into nature vs nurture, seeking happiness where you shouldn't, motherhood, loss, jealousy, and synthpop.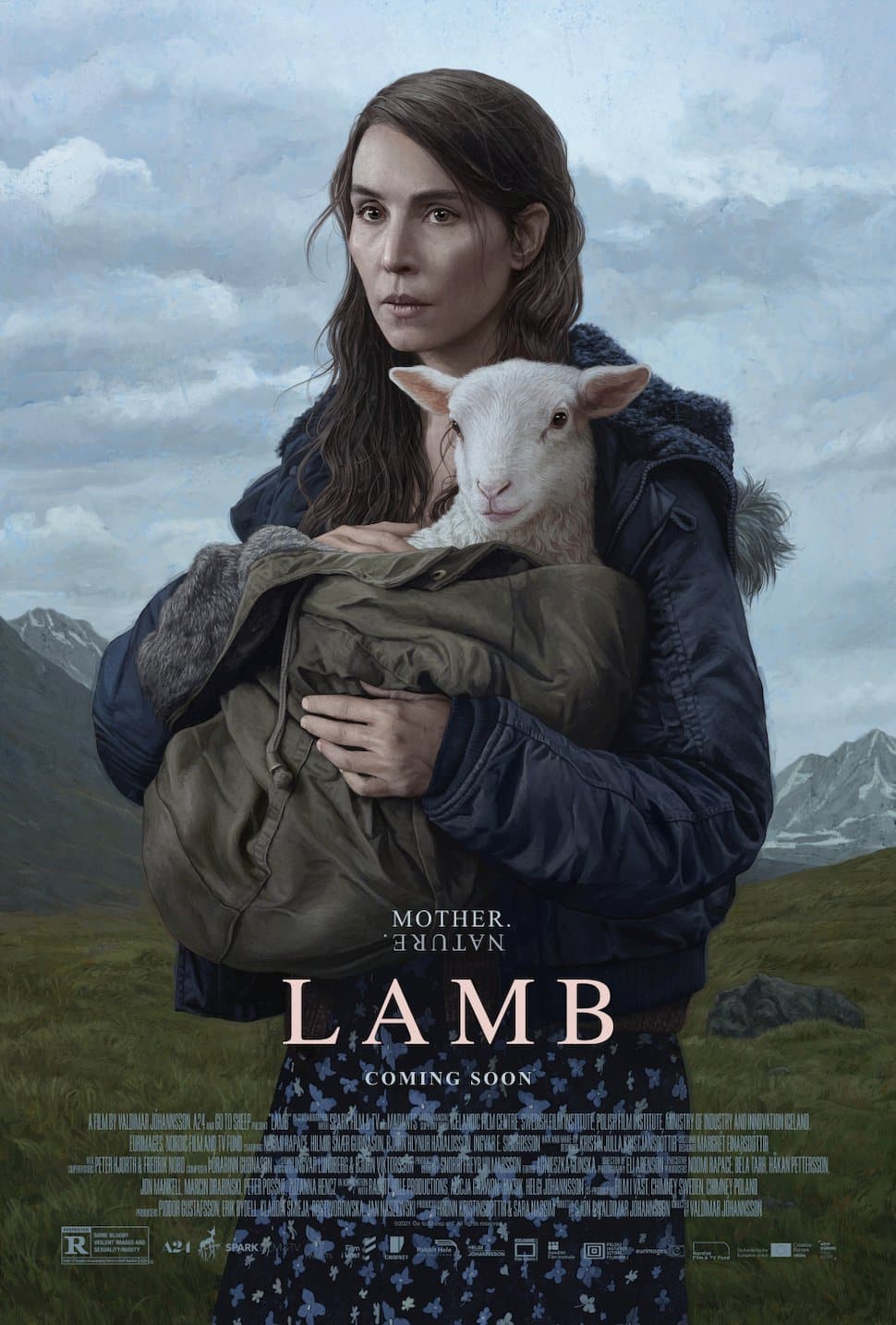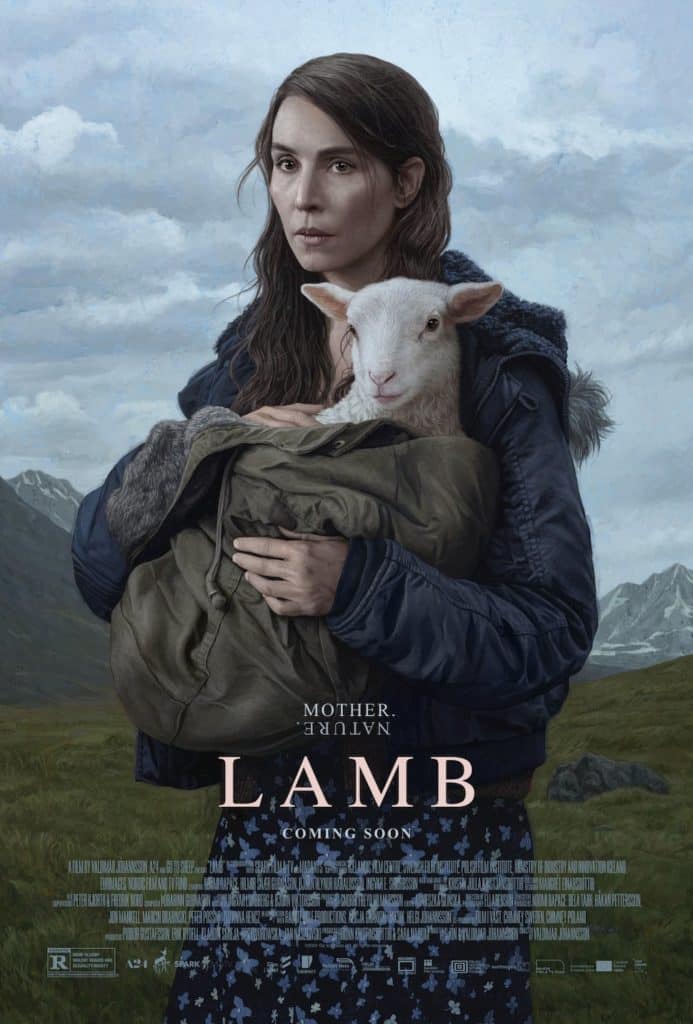 It is definitely slowly paced, but that isn't to say that it isn't engaging. It held my attention, and affected me on an emotional level. The visuals were stark but beautiful, reminding me a lot of A24's other recent release The Green Knight.
If you think all of A24's movies are pretentious garbage, then you'll hate this movie, but if you want to see something that you haven't before and are willing to soak in some melancholy for a couple hours, I highly recommend it.
Score
8/10
Get a 30 day free trial at Shudder.com with code HMT.
Get 13% Off your order at NightChannels.com when you use code HMT at checkout.