Podcast: Play in new window | Download (Duration: 1:54:45 — 105.1MB)
Subscribe: Google Podcasts | Spotify | Amazon Music | Pandora | iHeartRadio | Stitcher | Podchaser | TuneIn | Deezer | RSS | More
We watched Cabin Fever on Hulu and were reminded of a simpler time when Eli Roth was allowed to make movies.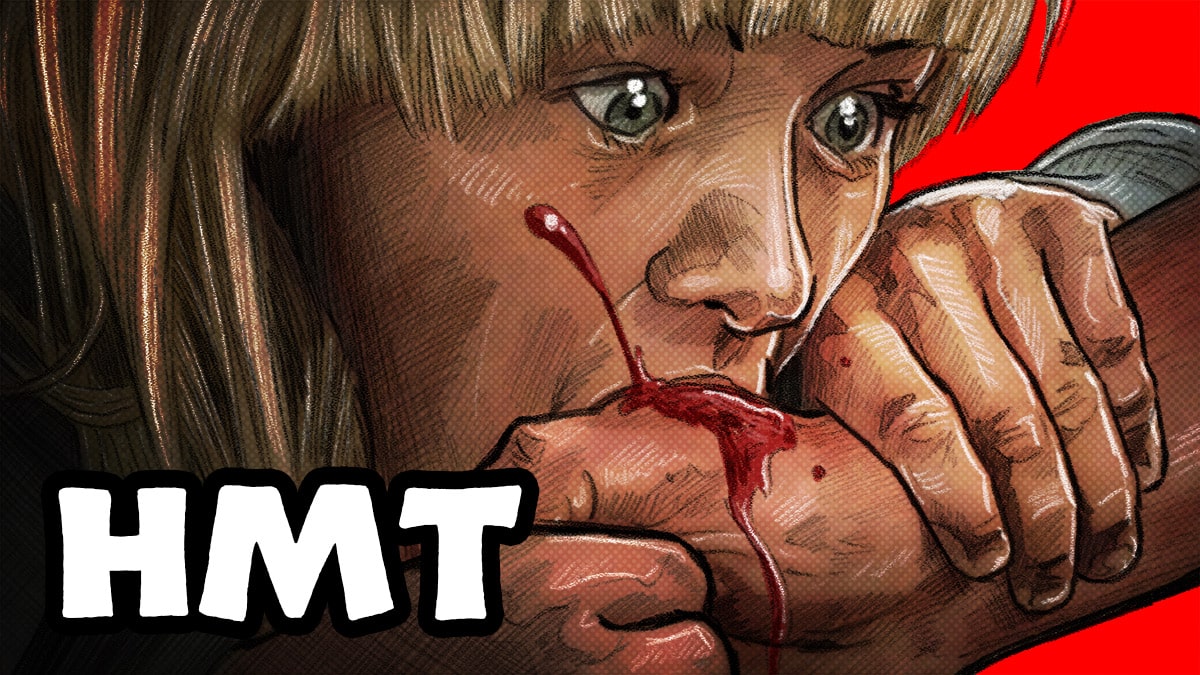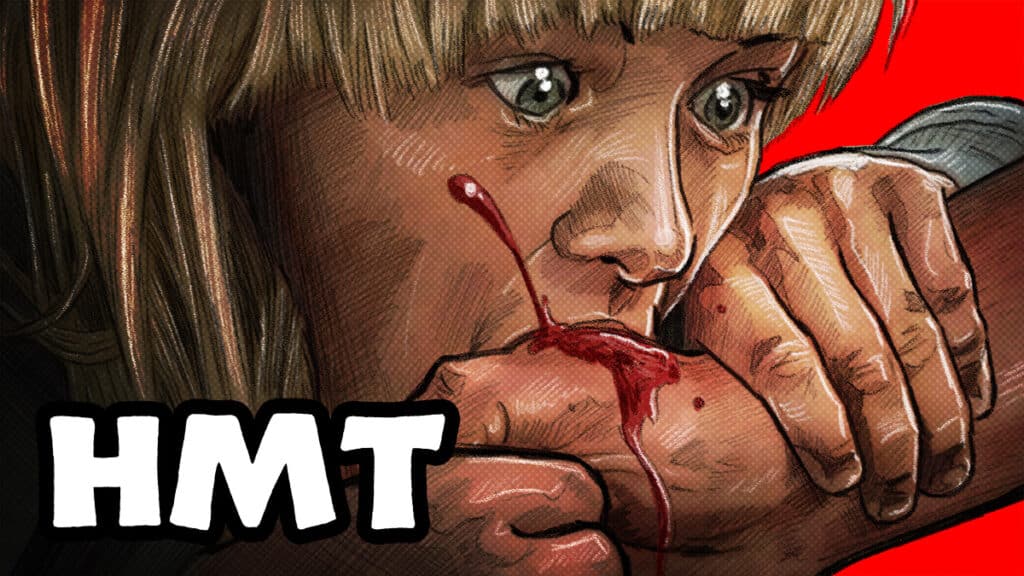 @dgoebel00 on Instagram provided this amazing artwork. Follow him and check out his website.
Synopsis
Karen (Jordan Ladd), Paul (Rider Strong), Bert (James DeBello), Marcy (Cerina Vincent), and Jeff (Joey Kern) are college students heading out into the – you guessed it – woods.
They are heading to the woods to – you guessed it – party. They are partying at a – you guessed it – cabin.
They get sick with a – you guessed it – fever.
Everyone gets more Cabin Fever than they bargained for.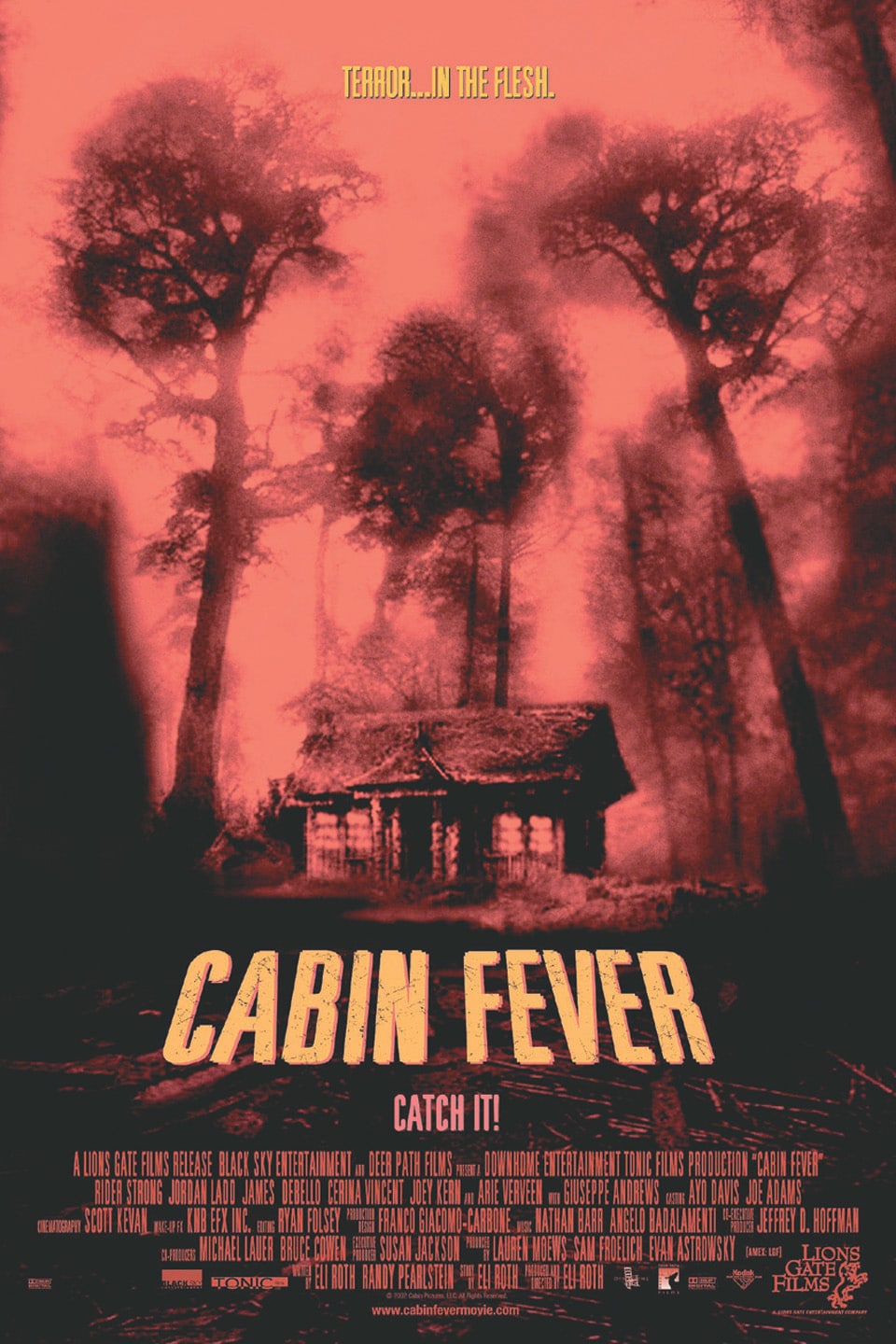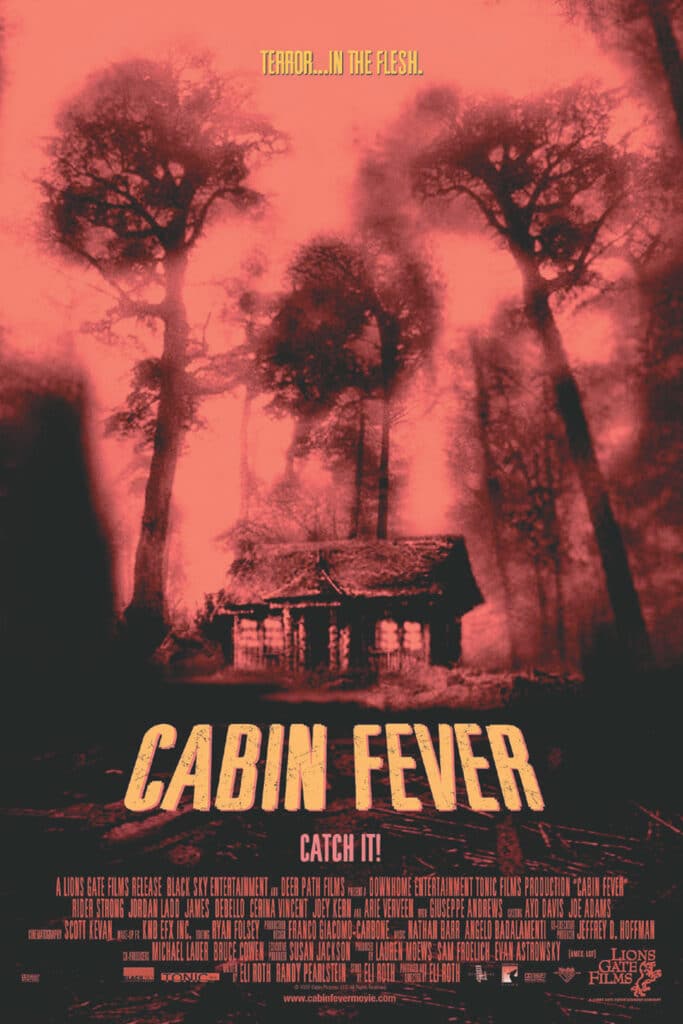 Review
With that extremely simple synopsis you would think that Cabin Fever wouldn't be anything special, but you'd be wrong. Simple is often exactly what is called for, and this is no exception.
Cabin Fever is Writer/Director Eli Roth's first full feature length directorial effort and is probably the reason he has become known as one of the modern horror greats of today.
It's a movie so full of horror tropes and homages that on paper it seems like it should fade into the background with every other generic horror effort. But Cabin Fever stands out.
Cabin Fever stands out because it knows what's funny, it knows what's campy, and it knows what scares you.
We get to see Roth's early takes on edgy dialog and non-politically correct character, which seems to draw inspiration from Tarantino's work.
What Cabin Fever does really well is tap into people's innate fear of infection and sickness. The concepts behind this fast moving disease are alarming and are something we are now all intimately familiar with following the pandemic.
Being helpless in the face of the suffering and death of your friends is a truly heinous concept, and Roth is able to balance this serious terror with lightness and humor in all the right ways.
As a result, Cabin Fever works it's way into a fond place in any horror fan's memories in much the same way Hostel (Roth's second directorial effort) does.
Score
8/10