Podcast: Play in new window | Download ()
Subscribe: Google Podcasts | Spotify | Amazon Music | Pandora | iHeartRadio | Podchaser | TuneIn | Deezer | RSS | More
We watched John Carpenter's Christine and were treated to some good, old fashioned, car calendar porn.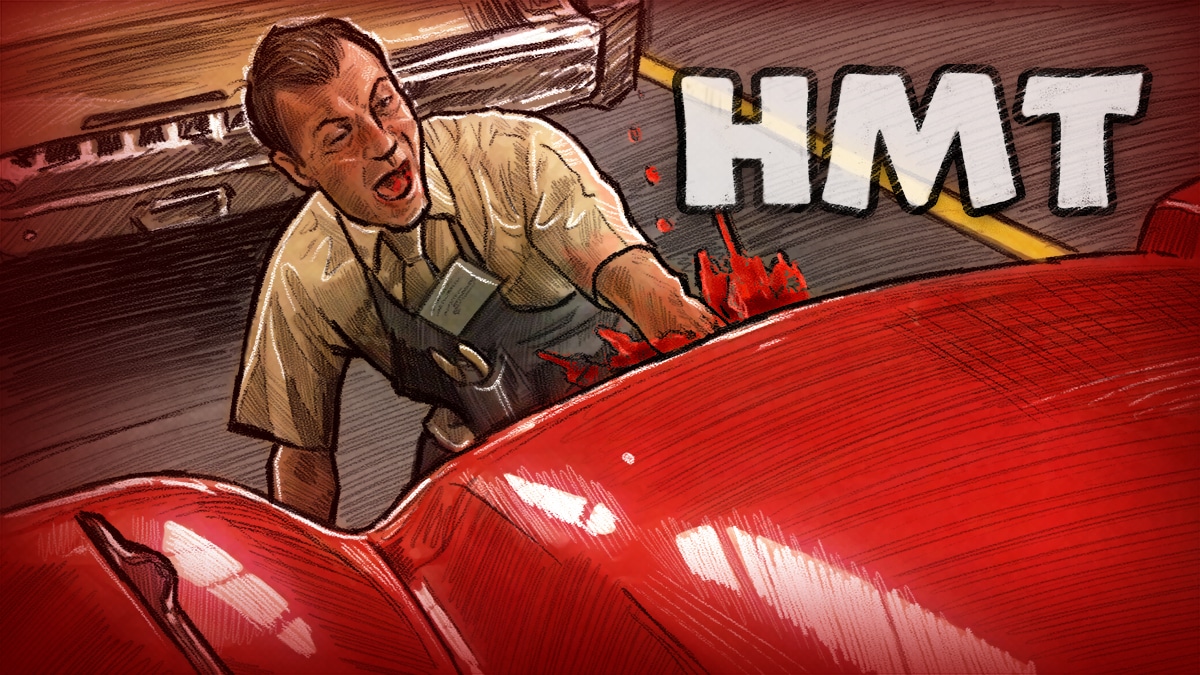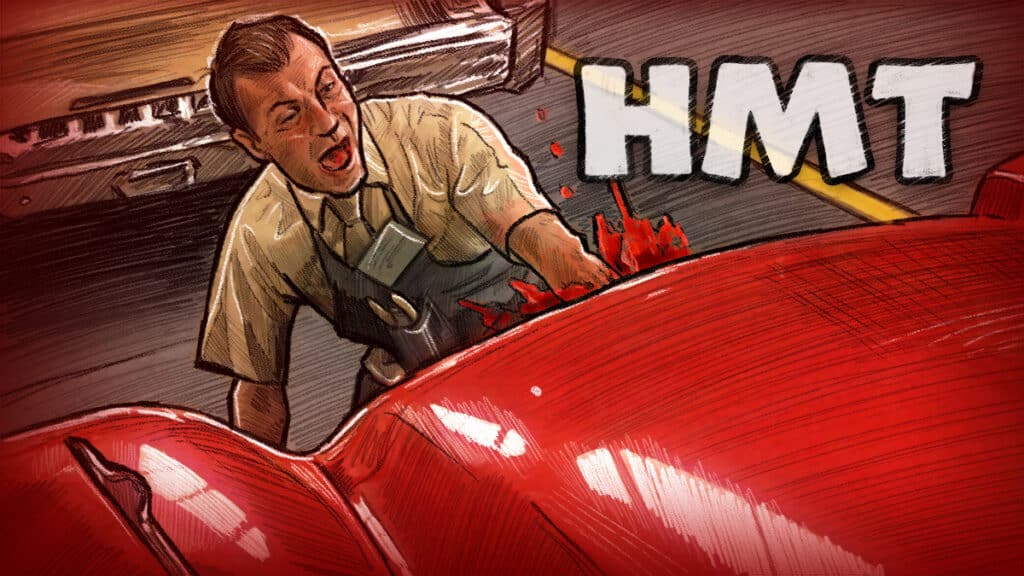 @dgoebel00 on Instagram provided this amazing artwork. Follow him and check out his website.
Synopsis
A nerdy young man named Arnie (Keith Gordon) finds his soulmate in a 1958 Plymouth Fury. He rebuilds the car and in-turn rebuilds himself as a confident, independent lad.
You Arnie notices that girls are now attracted to him, and this turns him into a force of nature. But the real force of nature seems to be his car, nicknamed Christine.
Christine seems to have a life of her own, a life centered around taking life from others.
Arnie's mom and dad are worried about him, his friends are worried about him, and even his hot stuff girlfriend is worried about him.
Anyone who crosses Arnie, though, is worried about Christine.
Everyone get's more classic cars than they bargained for.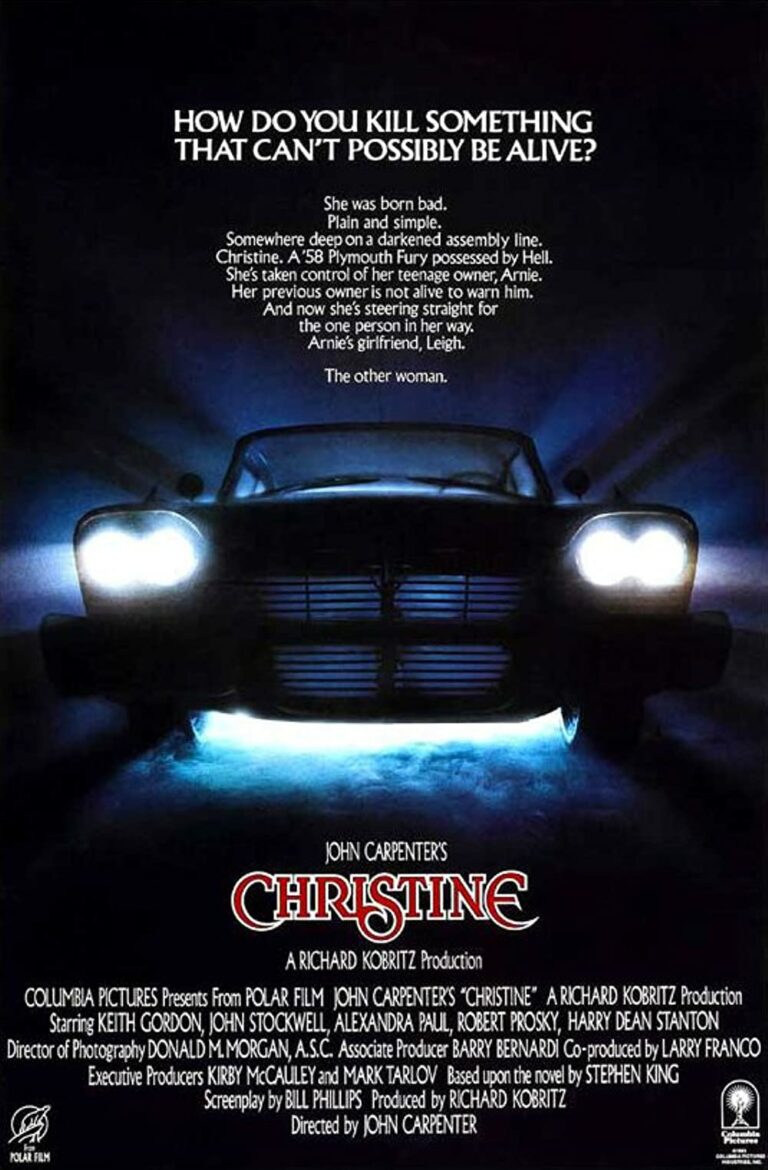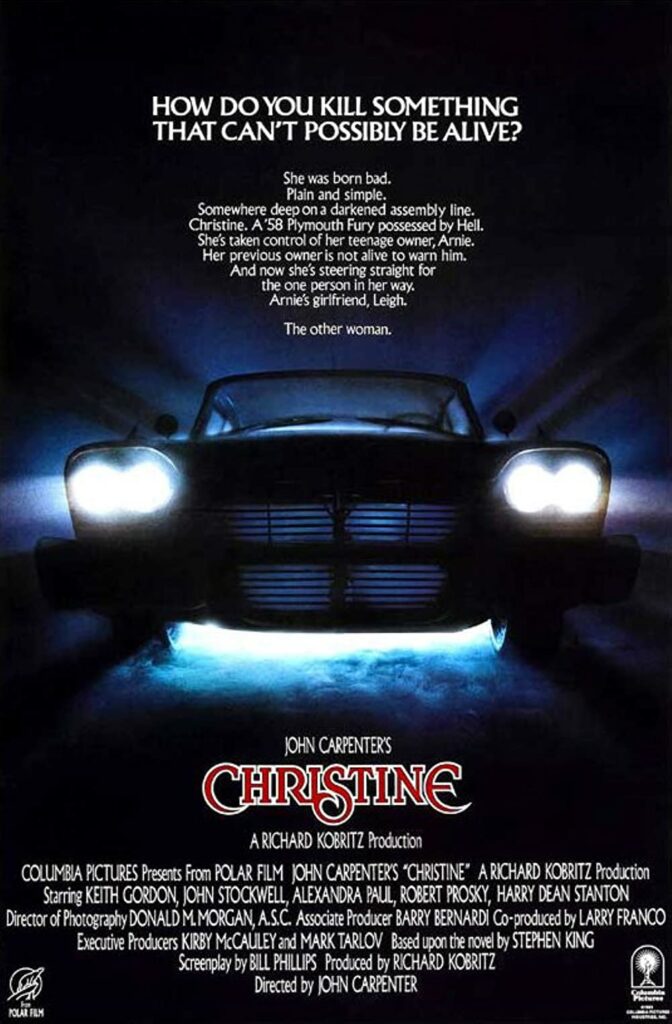 Review
This coming of age tale is the inverse Stephen King screenplay to the movie we reviewed last week, Carrie, where a young girl gets her period and subsequently murders her whole school.
In Christine, we see a nerdy young man get that big dick energy when he finds something to obsess over, which is strangely true-to-life for males.
Best of all, the ending sequence takes place on New Years Eve!
Christine isn't the silver screen powerhouse that Carrie is, but it's interesting when viewed back to back with it's feminine counterpart.
It's slow, sometimes tedious, and a little mellow for a movie directed by the same guy who brought us Halloween and The Thing (John Carpenter).
That being said, there was no part of Christine where I was upset with it.
It really struck me how much of the sentiment of Carrie is in here. Arnie gets bullied relentlessly by bullies at school and his parents aren't exactly cool. Even the garage owner bullies Arnie around. In the end Arnie doesn't find the power within himself, he imbues it into his work. This is a weirdly masculine trait.
Where Carrie finds the magic within her, Arnie finds it within other things. Arnie needs things and others in a uniquely masculine way. He needs acceptance, he needs a girlfriend. He needs Christine. Carrie doesn't need anyone, she just needs peace. She has had it with your shit. Arnie has too.
It's a solid movie about a car that has the shining.If that sounds like a good time to you, this is honestly something you will enjoy.
Score
6/10