Podcast: Play in new window | Download ()
Subscribe: Google Podcasts | Spotify | Amazon Music | Pandora | iHeartRadio | Stitcher | Podchaser | TuneIn | Deezer | RSS | More
I don't know what is scarier, the unchecked power of the wealthy, the surprise reach-arounds, or the conspicuous lack of eyebrows.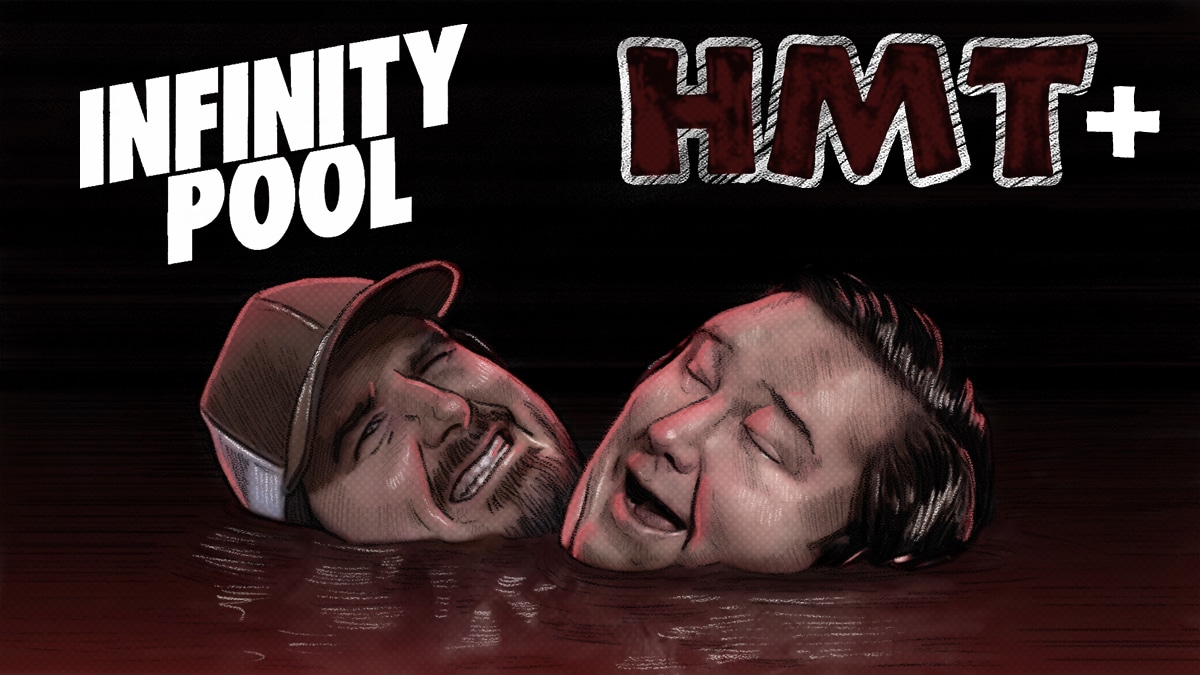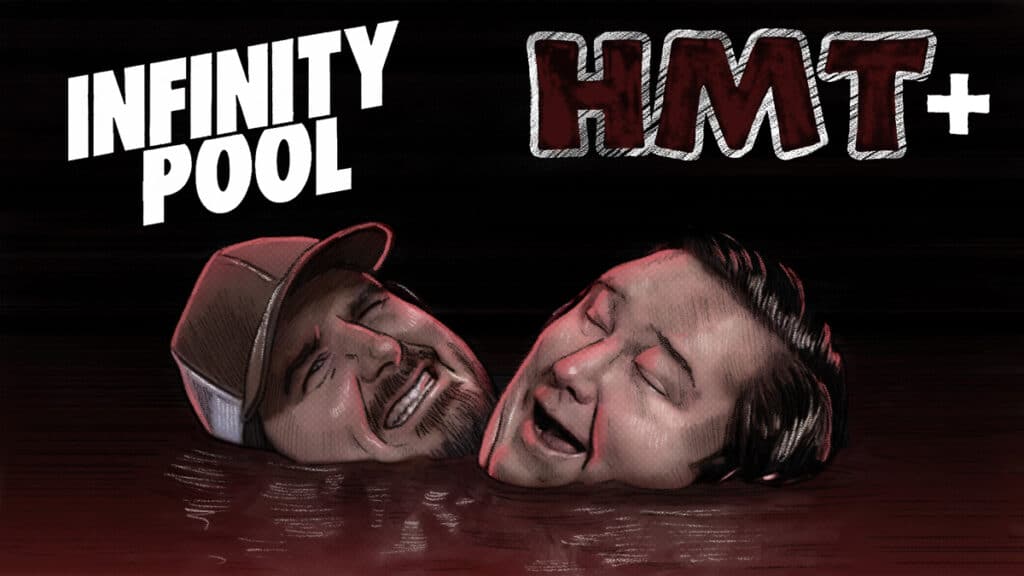 Synopsis
An american couple James and Em Foster (Alexander Skarsgård and Cleopatra Coleman) take a resort vacation to the tropical island of La Tolqa to rekindle their relationship and to break James out of writers block. While there, they Gabi (Mia Goth) who is a big fan of James' previous novel, and is excited to show them the island outside of the confines of the luxurious resort. Despite warning that it's dangerous off-grounds, they spend a day with Gabi and her husband Alban picnicking and drinking on the beach. Tragedy strikes and James finds himself at the mercy of the brutal and surreal Justice system of La Tolqa. Narrowly escaping punishment James discovers that the true horrors of the island lie with the decadent and hedonistic tourists that take advantage of the bizarre world of the island.
Review of Infinity Pool
This is the second Brandon Cronenberg film that we have reviewed on the show. And this film shares a lot of the brutality and dreamlike aspects of his previous film Possessor. Infinity Pool examines the horrors of the uber wealthy escaping justice while flaunting it for their entertainment. It goes from a relatively normal to progressively more surreal and hedonistic, and end with full on existential horror.
It's a weird mix of the show White Lotus, Eyes Wide Shut, and Total Recall.
That being said, this film is very unique. There are enough twists and turns that it stays engaging throughout the runtime.
The combination of excellent acting and directing really sells the movie. Even though there is a prevalence of dream logic and nightmarish qualities, it stays grounded in the perspective of James. Skarsgard does a great job of emoting the inner world of James and we get to experience his pride, shame, hubris, and debauchery in a way that feels real.
With a hard R rating, we are treated to plenty of the ol sex and ultra violence. It pulls no punches with either, yet they don't feel exploitative or arbitrary since they both work to serve the story.
Score
8/10
Follow Jay!
https://www.instagram.com/cryptcreeperhorrorshow/