Podcast: Play in new window | Download (Duration: 1:14:35 — 68.3MB)
Subscribe: Google Podcasts | Spotify | Amazon Music | Pandora | iHeartRadio | Podchaser | TuneIn | Deezer | RSS | More
In this follow up to Freaky, writer Michael White takes on the Christmas classic It's a Wonderful Life in this disappointing horror sendup.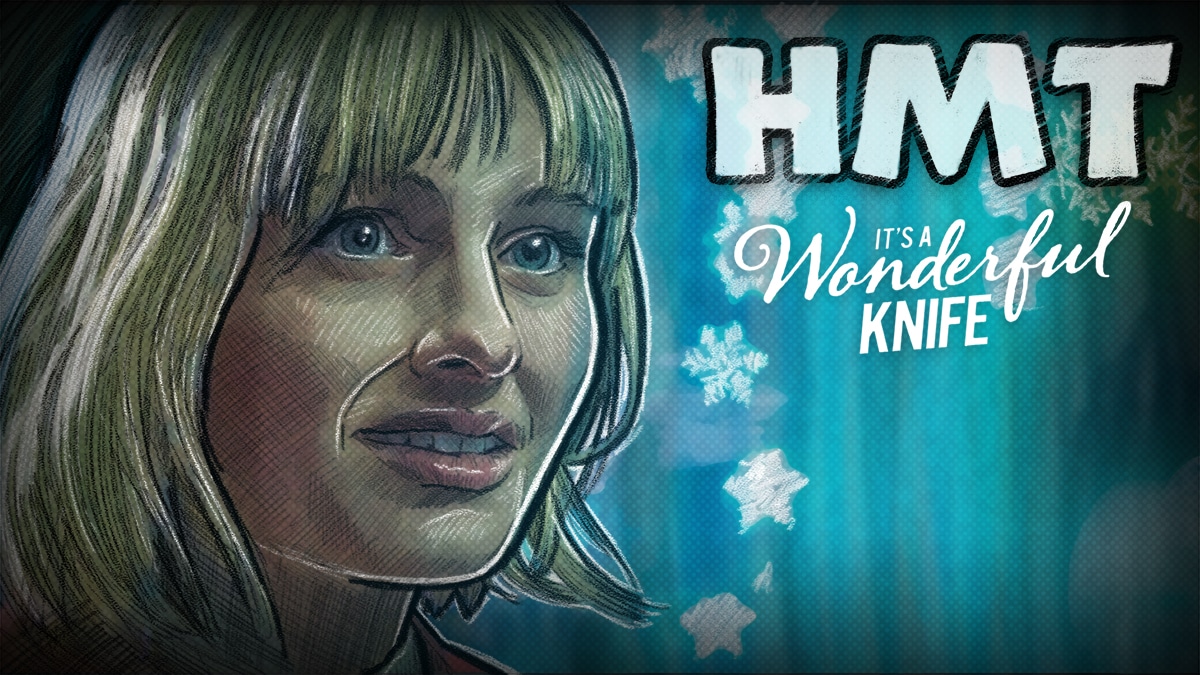 Synopsis
In the sleepy town of Angel Falls, Winnie Caruthers kills a rampaging masked killer and saves the town from further massacre. After a year, she has never fully recovered from the trauma of the killer killing best friend, and everyone around her inexplicably is a huge dick to her about it. In a moment of despair she wishes that she never existed, and a magical aurora borealis grants her wish and she gets inserted into an alternate reality where she never killed the masked murderer, and he has continued his rampage.
Review of It's a Wonderful Knife
Coming off of the success of Freaky, a horror sendup of the Freaky Friday premise writer Michael White attempts for a repeat by creating this horror parody of It's a Wonderful Life. The problem is on the surface the premise doesn't make any sense. "Oh how I wish I'd never existed so I didn't have to kill that serial killer" just doesn't come off as a logical desire.
However the most egregious sin of the movie is it's entirely inconsistent tone. Is this supposed to be an over the top satire? Is it supposed to be a heartwarming morality play with an edge? Is it supposed to be a visceral gory horror film with sardonic humor? It ends up being nothing other than a tonally confusing mess. It feels like the film went through 5 rewrites while shooting, one of which being done by an 8 year old.
One example of this inconsistency is exemplified in the character of Winnie's father played by Joel McHale. I'm not sure if he's supposed to be a sympathetic character, an inconsiderate asshole, or a psychopath. Some of this is due to the plot taking place between two different realities, but the problem is really that they never truly establish his character in the first place.
The film makes a lot of bizarre choices not only in the story, but in the production. The first couple of deaths used some of the least convincing digital blood that I have ever seen in a theatrical release.
By the end of the movie it goes completely off the rails and adds inexplicable supernatural powers to one of the villains.
Score
3/10