Podcast: Play in new window | Download (Duration: 1:38:41 — 67.8MB)
Subscribe: Google Podcasts | Spotify | Amazon Music | Pandora | iHeartRadio | Stitcher | Podchaser | TuneIn | Deezer | RSS | More
Wrong Turn is a blast from the past, but was it a blast to watch it? Eh. It is what it is. It's a guilty pleasure horror movie that features psychotic inbred mountain men. If that sounds like your bag, give it a watch. Regardless, listen to our review, because we probably had more fun reviewing it than watching it.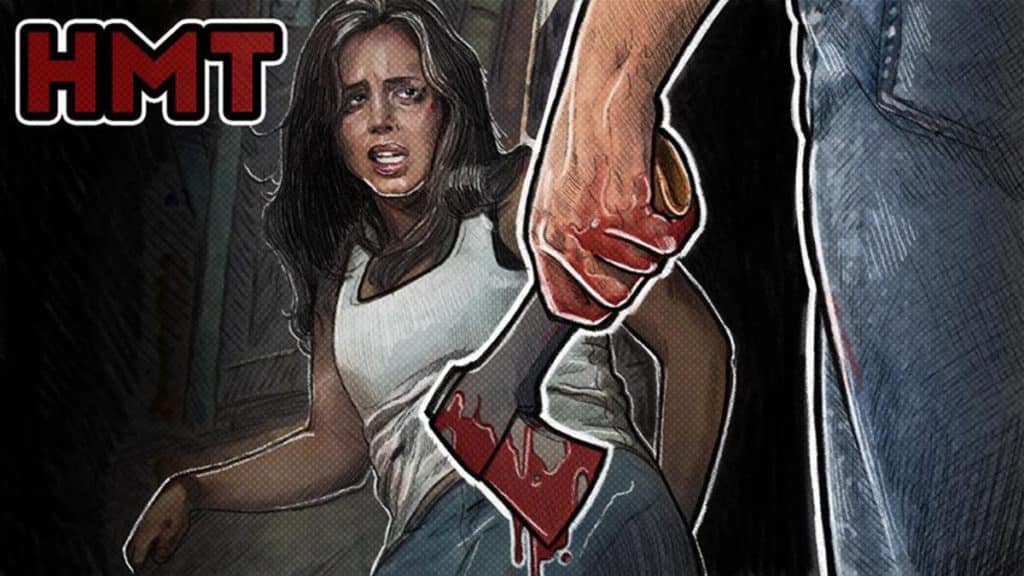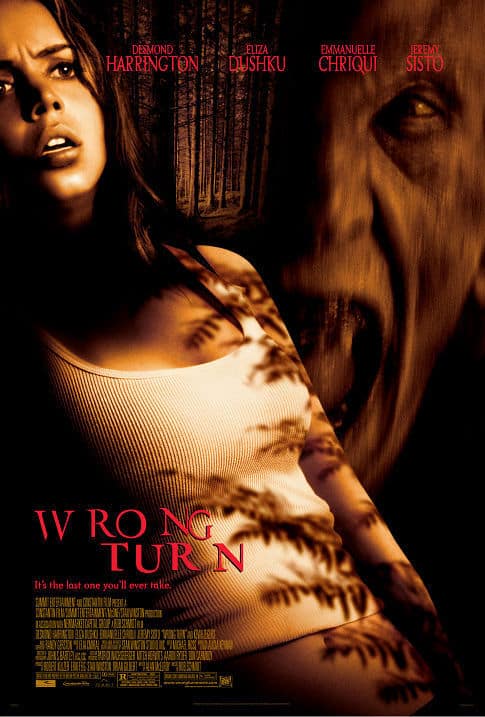 Wrong Turn Synopsis
The synopsis is simple. A group of random people in their early twenties are attacked by inbred homicidal mountain men. Some of them have paint by numbers backstories and archetypes, really their purpose and motivation is to be fodder for a slasher. Everyone that you think will die dies, and everyone that you think will survive survives.
Review
Wrong Turn came out in 2003 and I genuinely forgot how long ago that was. Nokia phones, bare midriffs on women, and pooka shells on men. It was a simpler time. And this is a simple movie to match it. This is a good old fashioned, dumb slasher. The only unique twist on the generic formula is that the antagonists are a family of inbred homicidal hicks. Oh wait, that's not unique, that's a rip off of Texas Chainsaw Massacre. Whatever, who cares, the people that want to watch slashers just want to see people getting chased and cut up. In that respect, this movie excels, because that's basically all that happens. People get chased and cut up. Rinse and repeat.
Score for Wrong Turn
5/10
Spoilers
Expand for spoilers

There really isn't much to spoil. This is a highly predictable slasher, and everyone that you expect to die, dies.
What next?
If you are in the mood for another slasher, you can't do better than Sleepaway Camp.