Podcast: Play in new window | Download (Duration: 1:15:35 — 51.9MB)
Subscribe: Google Podcasts | Spotify | Amazon Music | Pandora | iHeartRadio | Podchaser | TuneIn | Deezer | RSS | More
This episode we review the cult classic Sleepaway Camp. This campy slasher combines the most horrifying elements of the eighties: over-the-top teen bullies, and casual pedophilia. Listen to Horror Movie Talk's take on this fun thriller.
Sleepaway Camp is a 1983 teenage slasher that has become a bit of a cult classic. The film follows Angela Baker (played by Felissa Rose), a painfully shy girl recovering from the psychological trauma of a tragic boating accident as she attends a Summer Camp filled with 80's teen movie villains. She is accompanied to camp with her cousin Ricky (played by Jonathan Tiersten) who at times is very protective towards her.
Pretty soon after camp starts, there are a series of murders. The camp owner Mel (played by Mike Kellin) does his best to keep the murders under wraps and becomes increasingly suspicious of Ricky as the victims seem to be people that have bullied Angela.
Sleepaway Camp Trailer
This movie is a lot of fun and maintains a great balance of passable quality, campiness, and tastelessness that is essential for being granted cult status. The film gets most of its cred from its surprising conclusion, but it isn't defined by it. This is a great time capsule of eighties teen movies that have that "Should I be watching this" vibe. Too mature for young viewers, and too much teenage sexuality for adults to feel comfortable watching. It's that elusive 80's vibe that Stranger Things, IT, and other shows that attempt to exploit.
Check Out Our Review of Child's Play (1988)
The special effects sequences range from 50's workplace safety videos to straight up graphic, gooey 80's horror. The real charm of the movie comes from it's non sequitur writing and acting. I found myself saying "What?!" or laughing out loud at unintentionally ridiculous moments.
My Rating
7/10
What works well about this movie
This is a very campy movie, and as such, is tonally all over the place in a good way. Angela's mother seems picked straight out of a 1930's talkie. The teen villains are the kind only found in 80's teen movies. Finally, Artie, the openly casual pedophile could only exist on film in the 80's.
I particularly enjoyed the score of the film. It was repetative, but featured a full orchestral sound, with real orchestra stings to emphasize the horror. I wish more modern horror movies wouldn't rely so much on ambient spooky soundscapes, and go back to full orchestras.
Check Out Our Review of The Dead Don't Die
What really steals the show is the abundance of cock outlines. If you can remember that one scene in Juno where she is ogling the cross country team in their runner shorts, imagine that stretching for about 80 minutes. It's distracting, and dare I say… Immodest.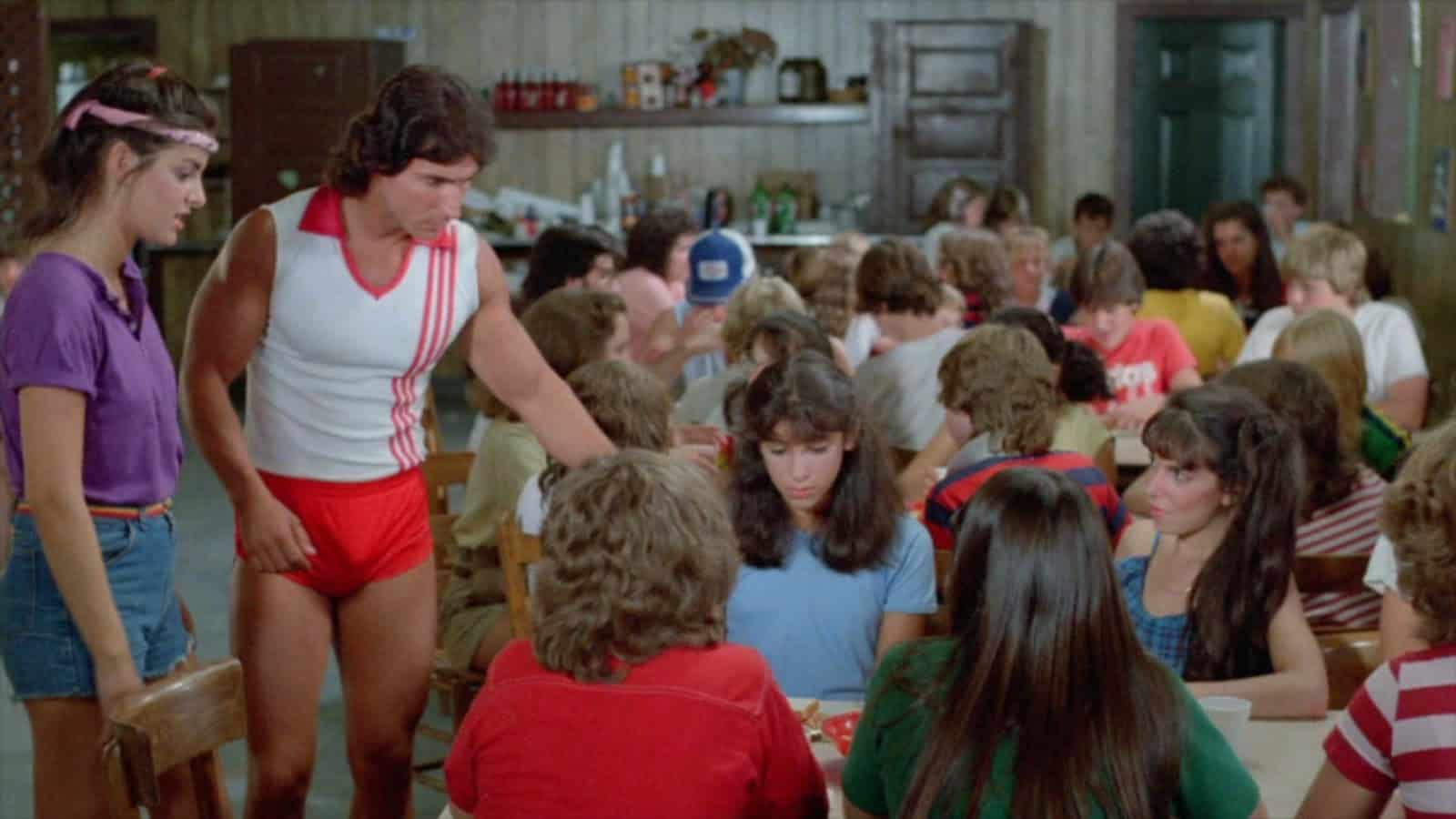 Most of all, what makes this movie great is it's charm.
What doesn't work
This mustache: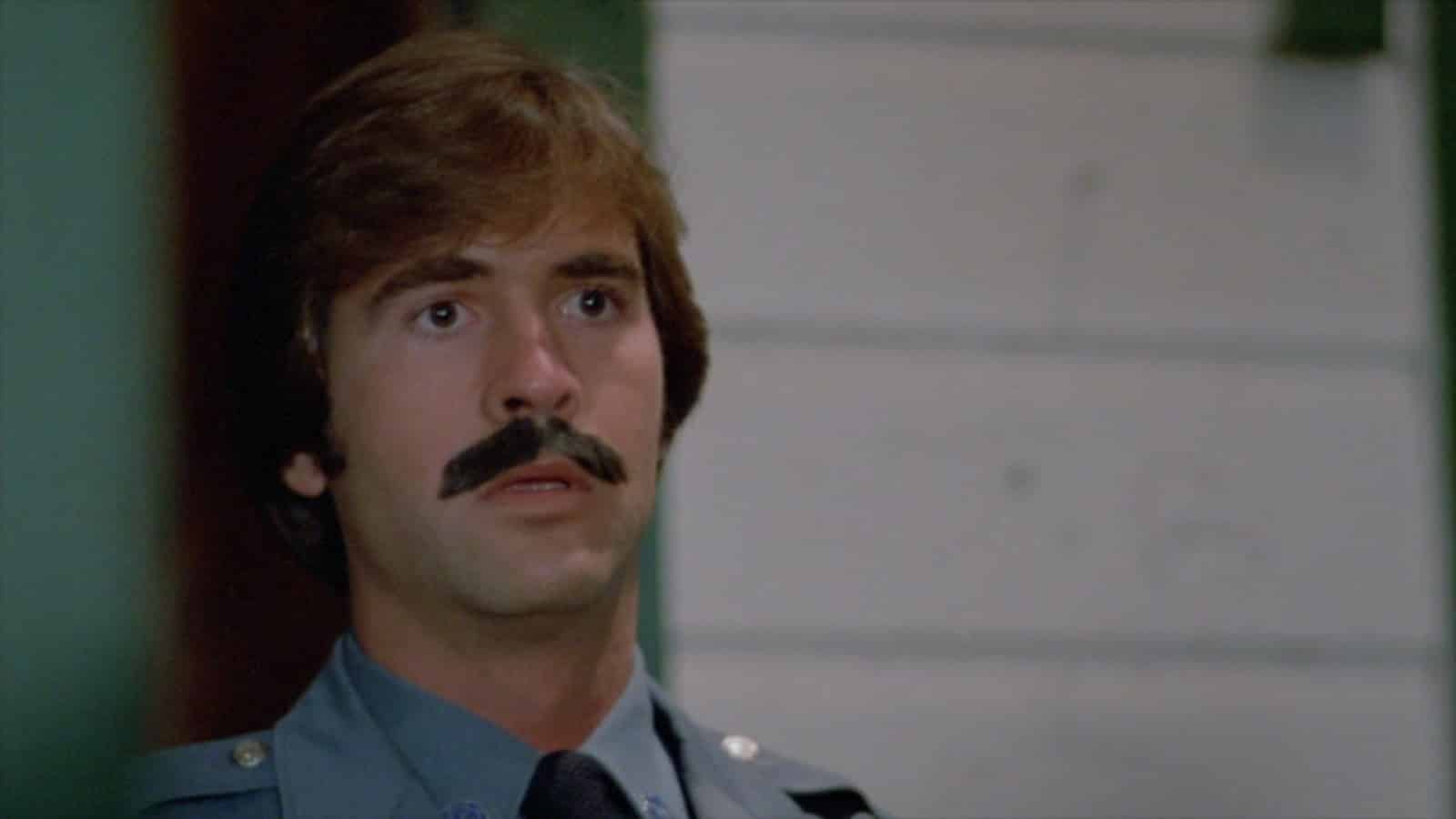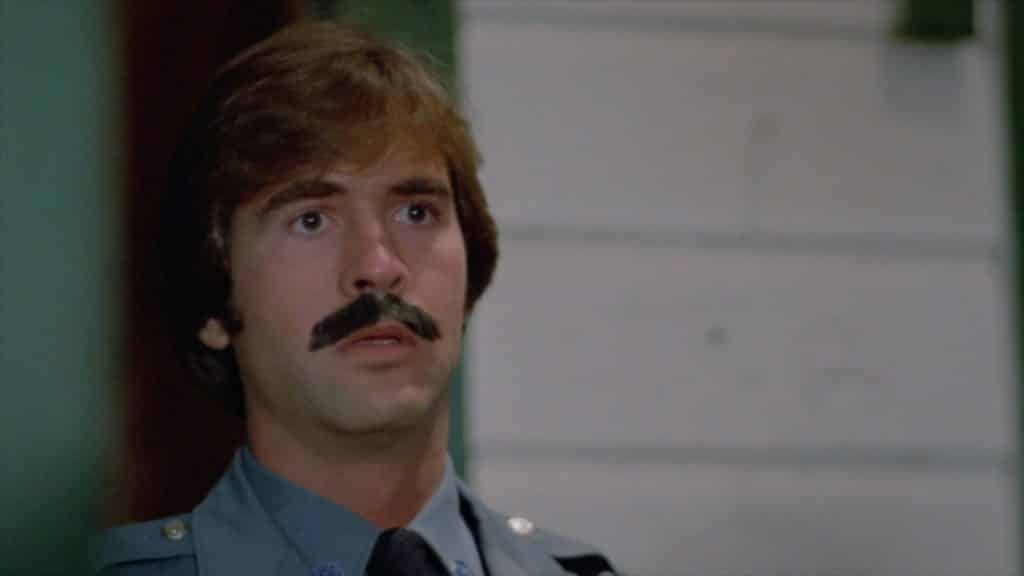 Spoilers for Sleepaway Camp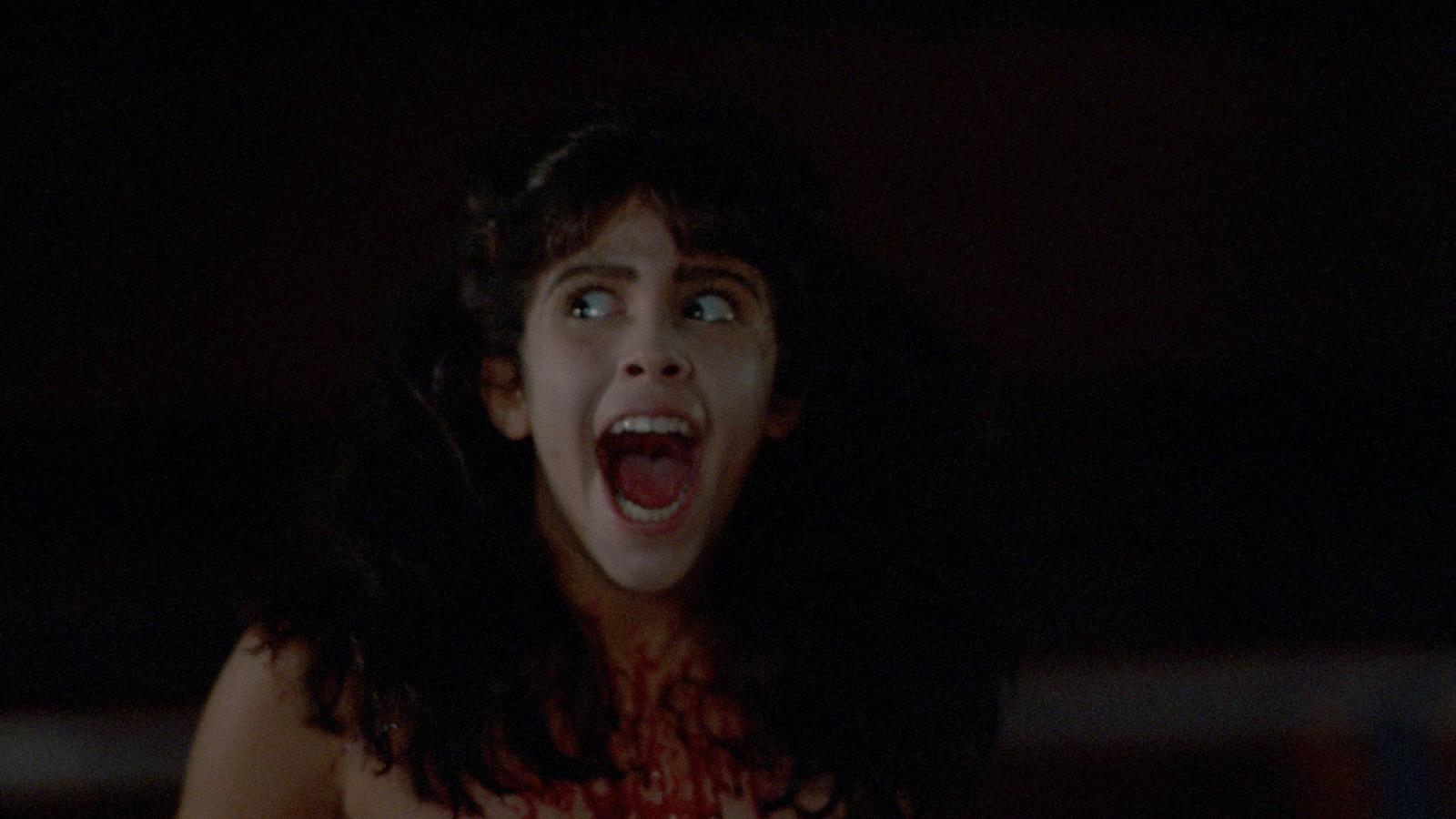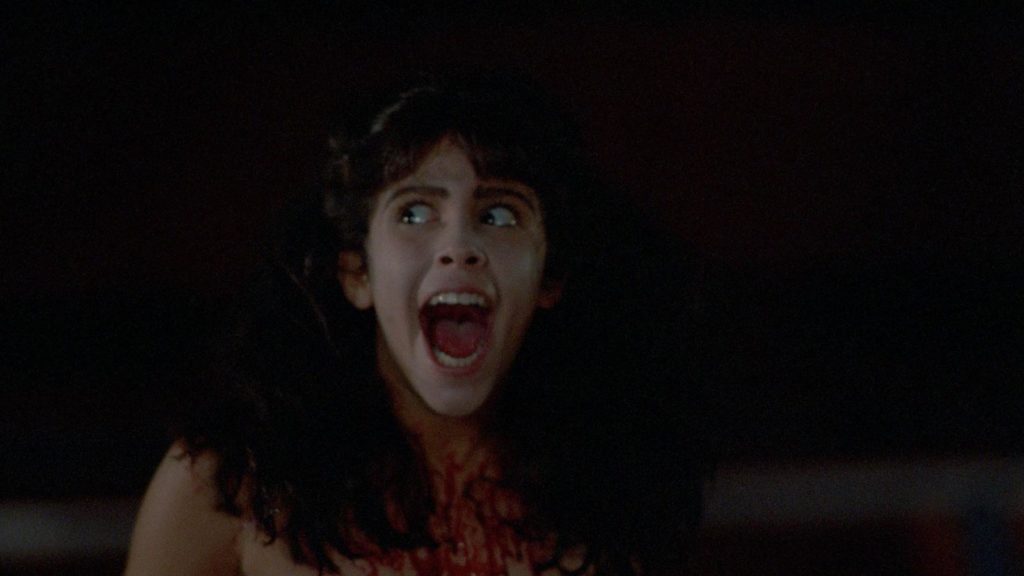 This is the rare occurrence where naming the killer is the least relevant spoiler in the movie. If you don't know the "twist" at the end, I won't spoil it here. But just look at Angela's face. You know she's hiding something.
That being said, Angela was definitely the killer even though they heavily alluded to her brother being guilty. The filmmakers went as far as to have the actor playing her brother appear as a silhouette wearing a wig during one killing.
Final Recommendation
I highly recommend Sleepaway Camp. It proves that in many very important ways, you can't recreate 80's horror. This movie might not be for everyone, but if you are a fan of campy horror, or even just cult classics in general, you should enjoy this one as much as I did.
Sleepaway Camp as of the publish date of this episode is available on Shudder. Use "HMT" at checkout to get a 30 day free trial.