Podcast: Play in new window | Download (Duration: 1:53:35 — 78.0MB)
Subscribe: Google Podcasts | Spotify | Amazon Music | Pandora | iHeartRadio | Stitcher | Podchaser | TuneIn | Deezer | RSS | More
Where did Remi Weekes come from, and why is he out of the gate, such an amazing horror director? That is the first question I have for this film. His House has instantly become one of my favorite horror movies. That may seem like hyperbole, but I have legit not seen anything like this film, and have rarely felt the same amount of emotion while watching a horror movie.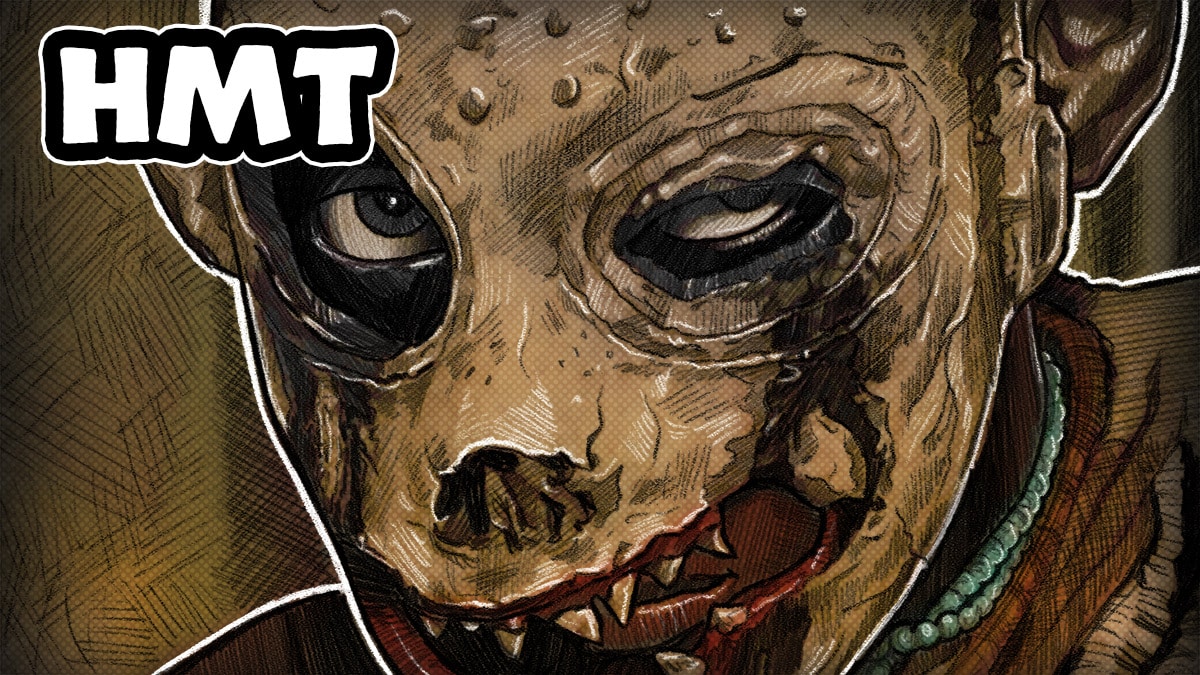 His House can be found only on Netflix.
Synopsis
Two Sudanese refugees Rial (Wunmi Mosaku) and Bol (Sope Dirisu) arrive in the UK after a perilous journey. After a stay in a detention center, they are granted asylum and a new place to live, which they are assured isn't just a shit hole, it's a palatial shithole.
They are given a set of rules that all refugees are given to maintain their status, that being, they are only to live off the meager wage the gov't provides and not seek employment, and to definitely not move away from their apartment.
The couple who have definitely seen some shit… start seeing shit in the apartment. Soon it is apparent that there is an evil force preying on them.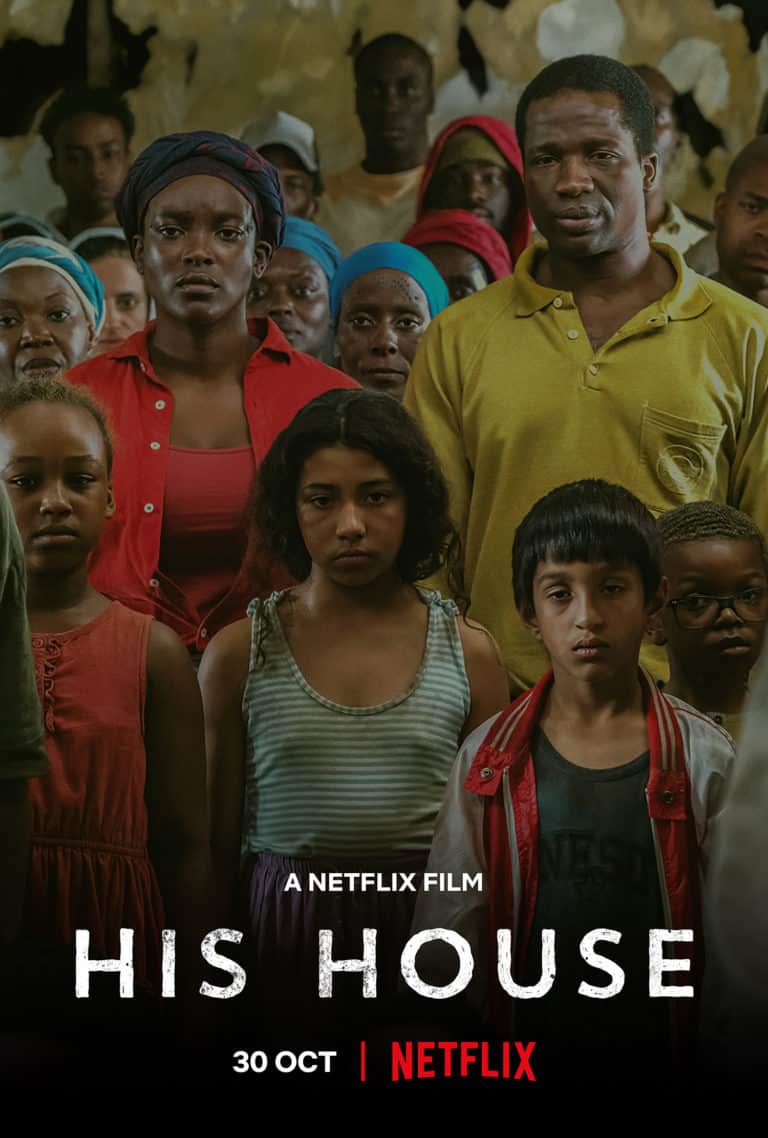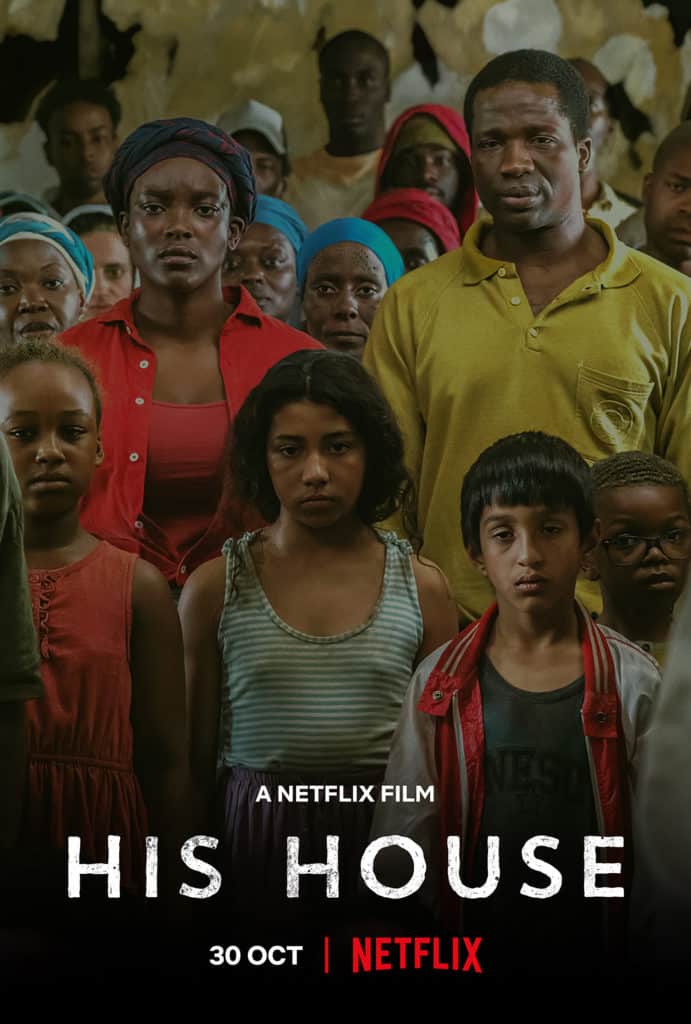 Review of His House
Without hyperbole, this is one of the best horror movies I have ever seen. I'm reminded of my experience with Hereditary, where I asked myself, "How is this director so good on his first film and where did he come from?".
The main difference between Hereditary and this film, is that I don't think I've ever seen a horror movie like His House before. Sure, at its core, it is a haunted house movie, but the aesthetic and subject material are uniquely new to me.
The best horror movies in my opinion are those that have a human core, that focus on character and relationships while drawing a line to real horrors that people experience every day. Rosemary's Baby uses the fear of the unknown and social pressure during pregnancy.
The Exorcist uses the terror of having an undiagnosable, severely sick child. The Shining uses Jack Nicolson. In this film, it uses the lived experiences of refugees of war torn countries and the trauma associated with it.
This is exactly the type of storytelling that the horror genre excels at. It amplifies real human emotions and fears to the level of overload, resulting in a uniquely empathetic experience.
I'm very excited to talk about this movie, and also excited to see what Remi Weekes, the director will do next.
Score
10/10
Go to http://manscaped.com/ and get 20% off + free shipping with the code: HMT #manscapedpod
Go to okdrugs.co and get 10% off your first order with the code: HORROR