Podcast: Play in new window | Download (Duration: 1:55:20 — 79.2MB)
Subscribe: Google Podcasts | Spotify | Amazon Music | Pandora | iHeartRadio | Stitcher | Podchaser | TuneIn | Deezer | RSS | More
This week we rewatched Mel Brooks' comedy horror masterpiece, Young Frankenstein, and with the recent passing of Cloris Leachman, I'm starting to think that the cast are immortal warriors battling until the last man standing ala Highlander. It looks like Gene Hackman and Terry Garr are setting their sights on each other.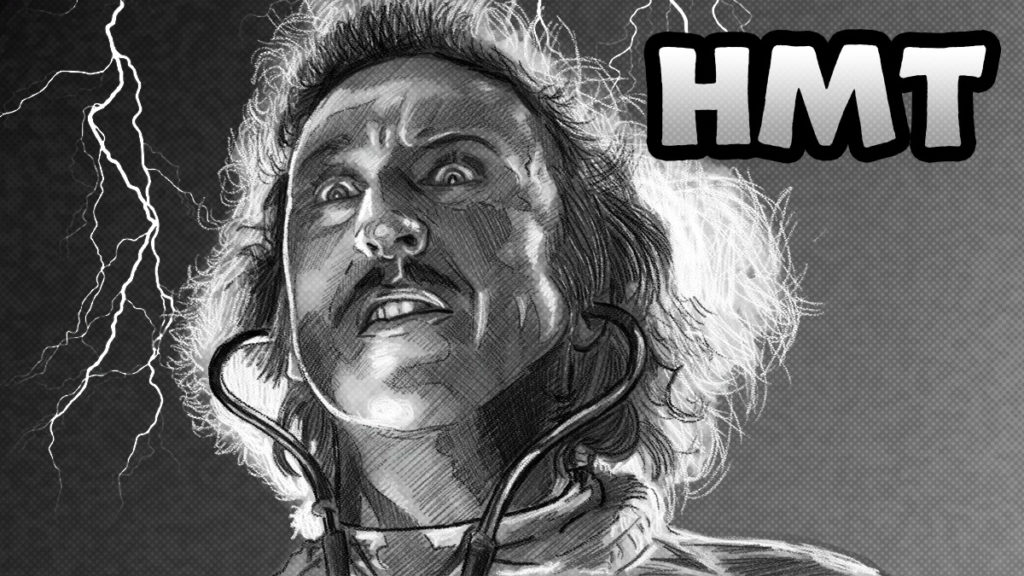 Finally we review a comedy horror classic. Next up, Dracula, Dead and Loving It.
It can inexplicably only be found on Starz subscription as of this recording.
Young Frankenstein Synopsis
Young Frankenstein is a satire remake of the Universal Frankenstein movies. It stars Gene Wilder as Frederick Frankenstein, the grandson of the infamous mad scientist Victor Frankenstein that created a monster out of dead flesh. This YOUNGER Frankenstein, seeks to distance himself from the infamy of his family, but finds himself being driven by destiny to follow in his grandfather's Vootshteps. Along the way he is assisted by Marty Feldman as Igor the stock minion that comes with his family castle, Cloris Leachman as Frau Blucher the housekeeper, and Terri Garr as Inga the lab assistant. The cast is rounded out by Frankenstein's fiancee Elizabeth played by Madeline Kahn and the monster played by Peter Boyle.
Young Frankenstein is a loving homage to the Universal horror movies of the 30's and a lot of care is taken to match the look and feel of the original Frankenstein. But more to the point, the film is a platform to make dick jokes while playing on man's greatest fear: Germans.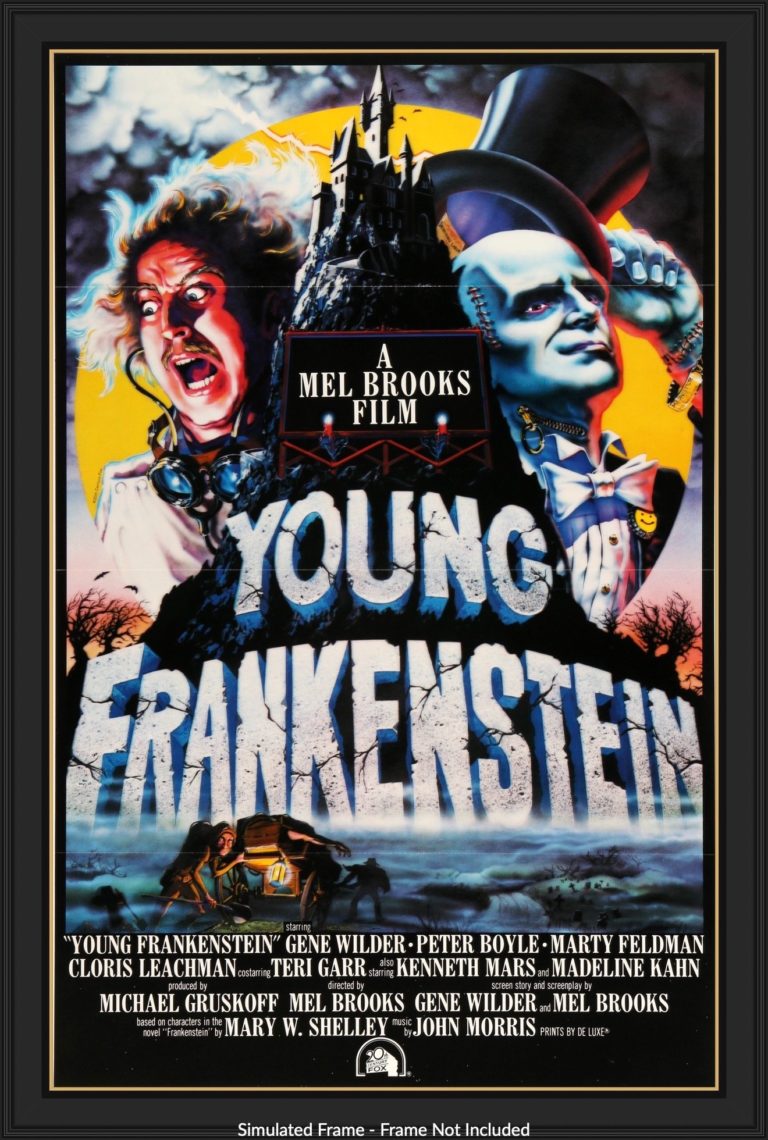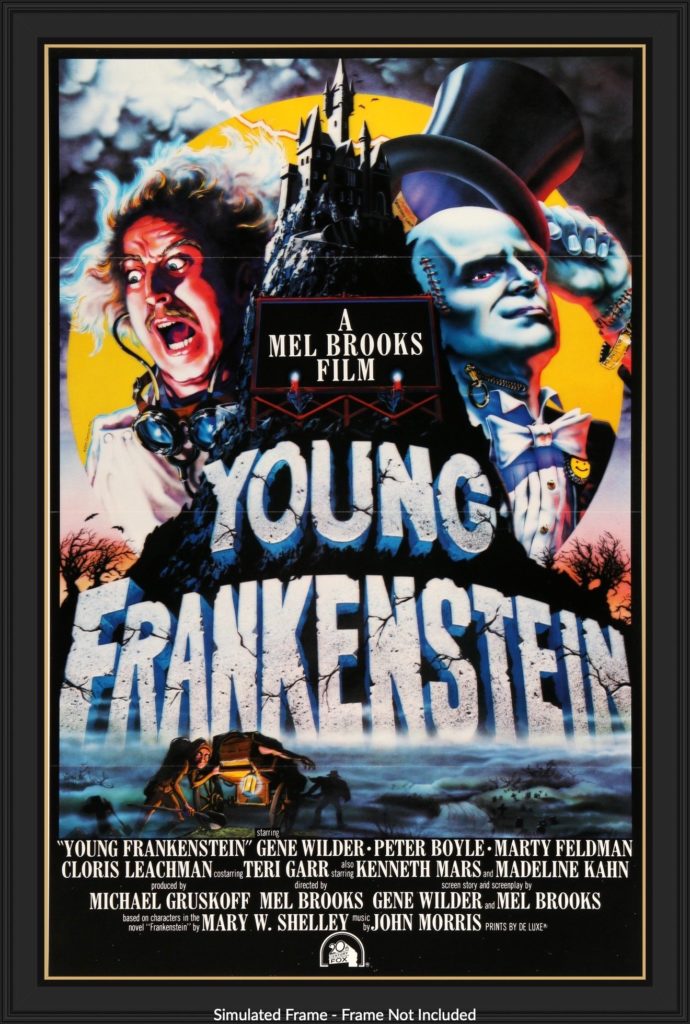 Review of Young Frankenstein
Mel Brooks, who directed and cowrote with Wilder sees Young Franknestein as his best film, and third funniest behind Blazing Saddles and The Producers (Both starring Gene Wilder coincidentally). I would agree with that. As an homage to black and white gothic horror, and specifically the 1931 original, this film hits dead center on target. However, a resulting downside is that the pacing matches the slow and measured progression of its source material.
The cast of Young Frankenstein is perfect, and each are excellent comedians in their own rights, but Gene Wilder stands head and shoulders above the rest of the cast with a pitch perfect mad scientist that swings from mania to bottled rage. Watching him in this film is a master class on silence and timing in comedy.
There are a ton of jokes and gags, that are as funny and juvenile as you would expect from any Brooks film, but most of the laughs come from the line delivery and reactions of the amazing cast.
Score
9/10
Get 20% Off + Free Shipping, with the code HMT at Manscaped.com
Get 13% Off your order at NightChannels.com when you use code HMT at checkout.