Podcast: Play in new window | Download (Duration: 2:00:46 — 82.9MB)
Subscribe: Google Podcasts | Spotify | Amazon Music | Pandora | iHeartRadio | Stitcher | Podchaser | TuneIn | Deezer | RSS | More
We went and saw Saint Maud, and Oh god, Oh God, Oh gooood!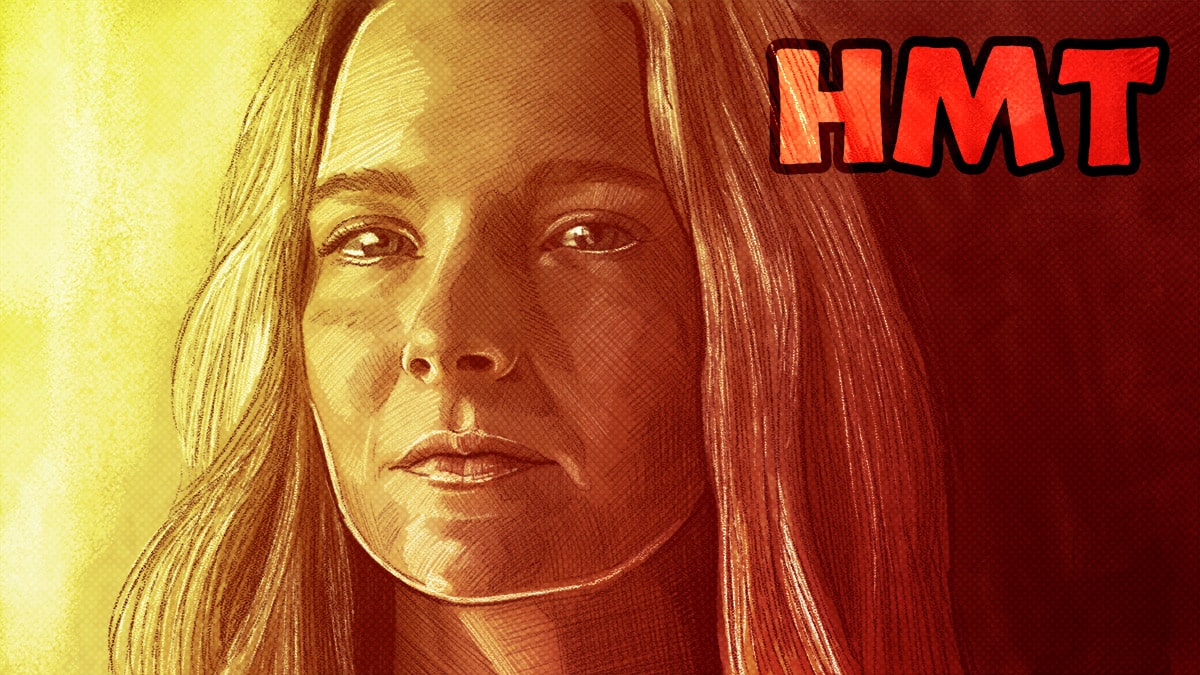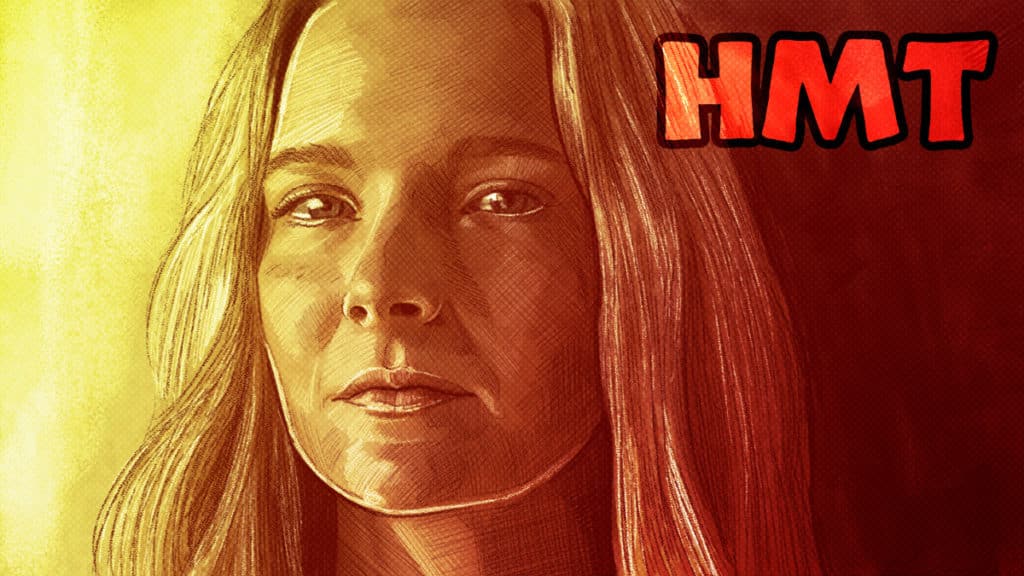 Saint Maud can be found on Epix streaming and on Region b/2 bluray.
Synopsis
Saint Maud is about a devout christian English nurse named Maud played by Morfydd Clark, who takes a job as an in house hospice nurse for an American ex-pat Amanda, played by Jennifer Ehle. Amanda is an ex-dancer/choreographer of some fame, that still holding onto as much drama and vanity as she can in her final moments. Maud becomes enamoured with Amanda and quickly takes her on as her personal project to save her soul before she dies.
Maud starts off looking like a typical naive, but earnest believer, but soon is eventually revealed as a dangerously unhinged zealot.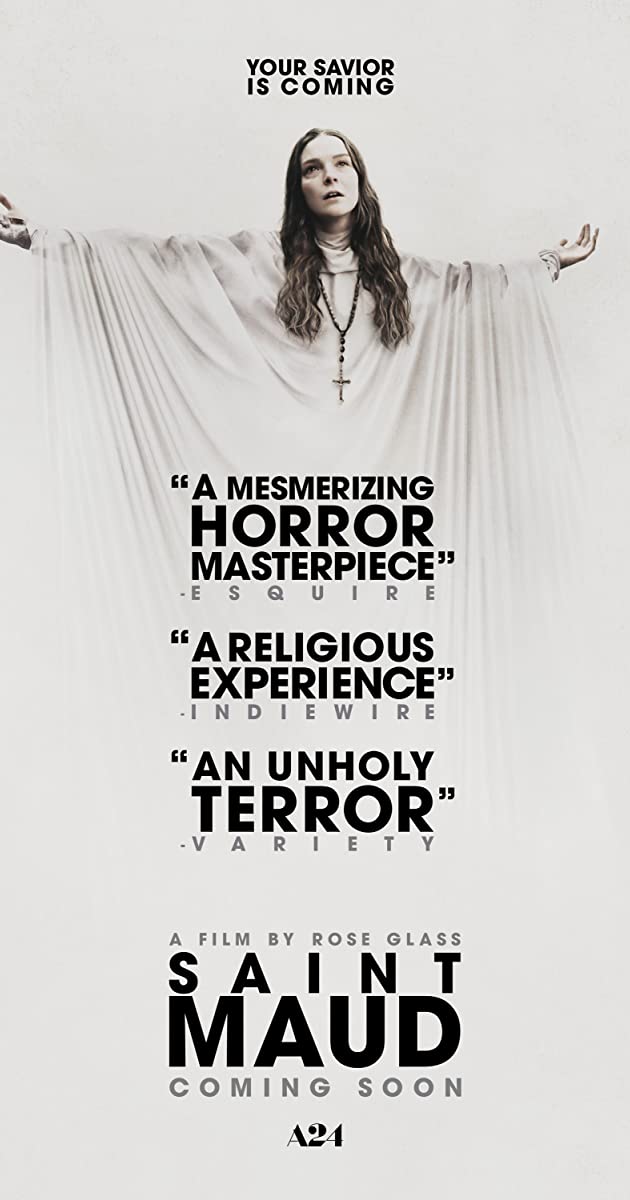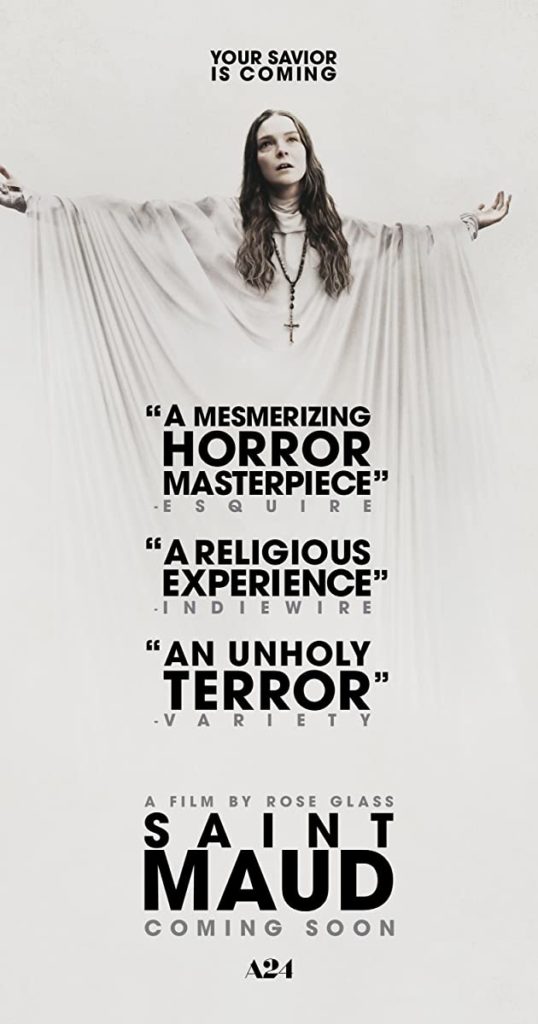 Review of Saint Maud
This is my type of movie. It's another film suggested by hard fucker Dustin Goebel.
It is the best example of a slow burn. While not the same thing at all, this is the infinitely better version of "I Am the Pretty Thing That Lives in the House". Unlike the aforementioned, the pacing is excellent. There is plenty of room given for character development and for things to unfold in a very natural way. Without much hand holding, you are given everything you need to know to unravel the puzzle that is Maud. If it weren't for a couple disturbing flashbacks in the beginning of the film, you would never expect that this would be a horror movie.
It really is impressive how off balance this film kept me. It felt like it could have gone in dozens of different directions. I think I would have been satisfied with any of them, because I was thoroughly on-board by the mid point of the movie. The last act really ups the tension because of the uncertainty of how it is going to end, and when it comes it is deeply disturbing and satisfying. I highly recommend seeing this movie. It's up there with anything by Ari Aster or Robert Eggars.
Score
10/10
Get 20% Off + Free Shipping, with the code HMT at Manscaped.com
Get 13% Off your order at NightChannels.com when you use code HMT at checkout.