Podcast: Play in new window | Download ()
Subscribe: Google Podcasts | Spotify | Amazon Music | Pandora | iHeartRadio | Stitcher | Podchaser | TuneIn | Deezer | RSS | More
The Blackening is the ideal movie to go see on Juneteenth. This comedy horror movie is worth going to the theater for.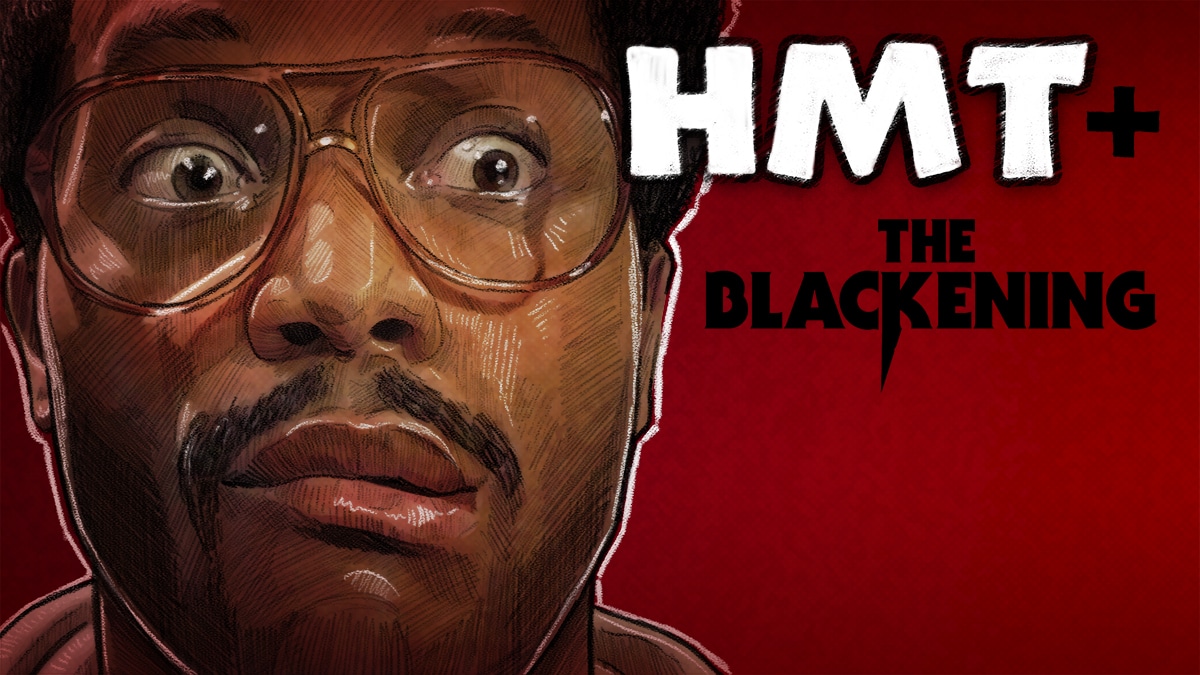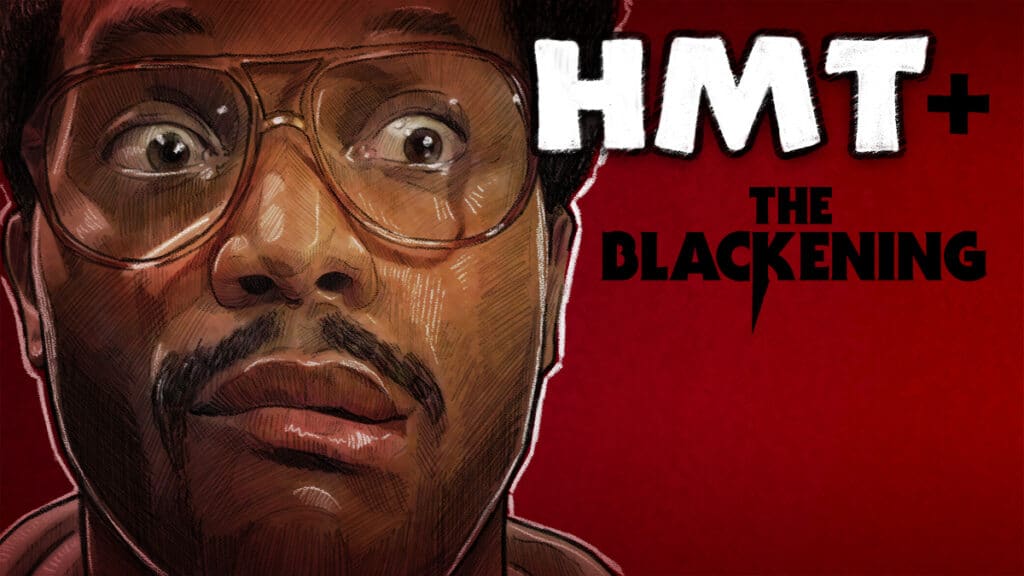 Synopsis
Seven black college friends go away for the weekend to have a kind of reunion and celebrate Juneteenth together. They get trapped in a game room with a game in the center featuring a blackface head that instructs them to answer black culture trivia questions or die. They soon find out that the entire cabin they are staying at is being controlled by a killer with a vendetta. Will their street smarts and knowledge of horror movies help them stay alive? Probably not.
Review of The Blackening
With a tagline like "They can't all die first", you know that this is going to be a tongue in cheek horror comedy. The meta humor and fourth wall breaks are frequent throughout the film. In terms of tone, it lands somewhere between Scream, Tucker and Dale, and with touches of Scary Movie.
It follows the slasher trope of assembling a motley crew of characters that are possible fodder for the killer. In this movie those characters include a gay black man, an african immigrant, a reformed gangster, a mixed race woman, and the most broad character being the black nerd that "acts white".
Most of the first act features utilitarian expositional dialogue to set up all the characters and their relationships. While the characters and plot are simple, they do go slightly beyond most Friday the 13th movies in terms of depth, not that that is very hard.
What is most important in this film, and what stands out is the humor. I laughed multiple times, and had a good time. A lot of the jokes are around stereotypes and black culture, but the best ones are grounded in the specific situation or character.
Score
7/10