Podcast: Play in new window | Download (Duration: 1:00:59 — 41.9MB)
Subscribe: Google Podcasts | Spotify | Amazon Music | Pandora | iHeartRadio | Stitcher | Podchaser | TuneIn | Deezer | RSS | More
This found footage movie focuses on one of Ireland's Magdalene Laundries, which you would think would provide enough basis for solid terror to be spooky on its own. As it turns out, The Devil's Doorway is not terribly spooky, it's not even spoopy, it just kind of is.
If you want to watch The Devil's Doorway consider renting or purchasing the movie through this link to help us support the podcast.
This movie focuses on two priests who are sent to investigate some reports of miracles that were made by those that inhabit this particular Magdalene Laundry, and they end up finding a demonically impregnated young woman who is imprisoned by some pretty questionable nuns.
I was excited for this movie because usually, Catholic horror movies capitalize on all the weirdest in a long line of weird stuff that Catholicism offers us. You have everything from officially recognized possession, to ancient architecture, to clergy that has something terrible or perverse to hide. This movie touch on all these aspects, and still manages to be pretty forgettable.
As mentioned above, this is a found footage movie, but they put their flavor on it by setting it in 1960. I have no idea how large the film camera that Father John (played by Ciaran Flynn) carries around must be, but it can't be small, and for that, I applaud his efforts.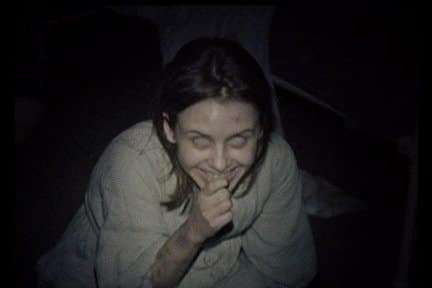 If you aren't a fan of found footage, this has all the things that you dislike the most about the format, lots of jiggly-running, plenty of out of focus shots, and lots of panning around looking for something that isn't there. It even adds what I call "the strobe effect." The strobe effect involves the light that is attached to the camera (and is often the only source of light) very reliably going out for about one out of every ten seconds for a good portion of this movie.
If you like the found footage format, the only thing that might bother you about this is the aforementioned, "strobe effect." It's clear that director Aislinn Clarke cared about this movie, it just didn't translate very well.
My Rating
4/10
Check Out Our The Dead Don't Die Review!
Spoilers: The Rundown
Father Thomas (Lalor Roddy) and Father John (Ciaran Flynn) are dispatched to a Magdalene Laundry by the Vatican to investigate some purported miracles. They are met by a steely Mother Superior ( Helena Bereen) who is not thrilled about being investigated by the Vatican.
As the older Father Thomas and younger Father John talk, we learn that Father Thomas has essentially lost his faith in God. He has investigated many miracles for the church and has always found the culprit to be a person of faith. Similarly, he mentions that the worst evils perpetrated on earth are done by man.
Check Out Our Child's Play 1988 Review!
We meet Kathleen (Lauren Coe) who is imprisoned in the bowels of the laundry and chained to the walls. Kathleen is a pregnant virgin who seems to be the polar opposite of the Mother Mary. As we wade through the plethora of jump-scares, Kathleen eventually gives birth. I'm going to be honest, I don't think I saw the baby, and I didn't even know there was one.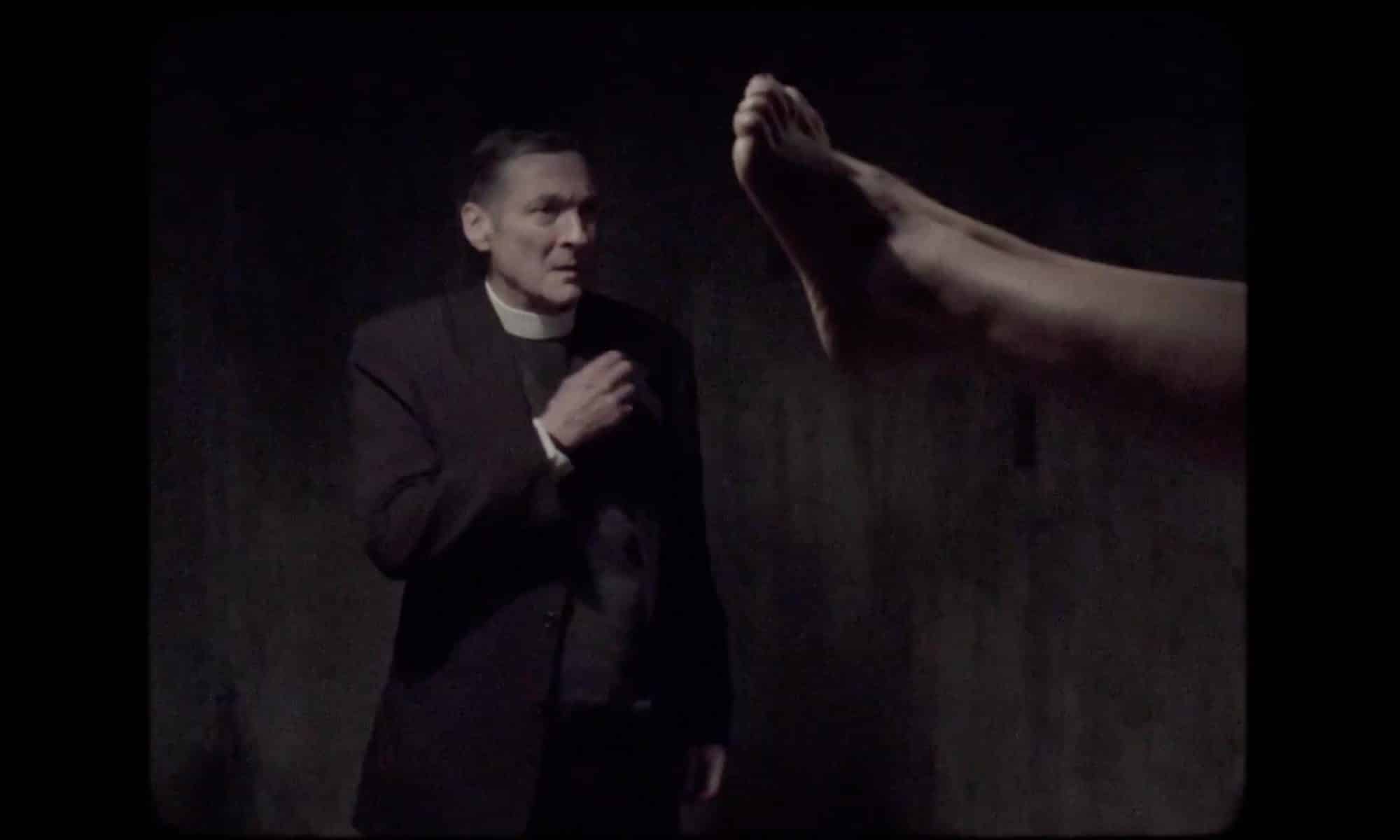 Jump-scares bring us into a system of tunnels below the laundry, where more jump-scares lead us on a demon-baby chase. Stuff happens, and the end is pretty underwhelming.
How The Devil's Doorway Stacks Up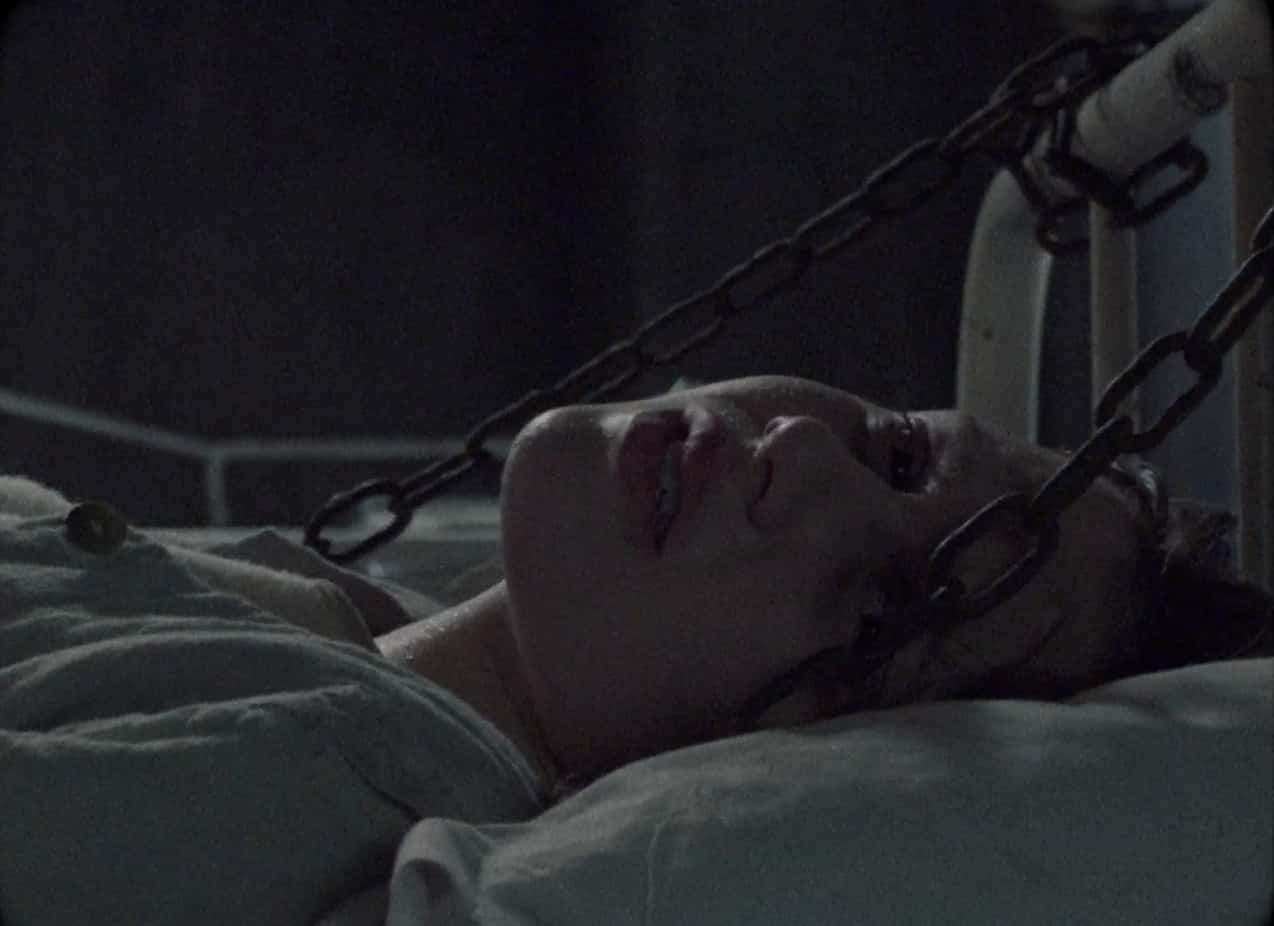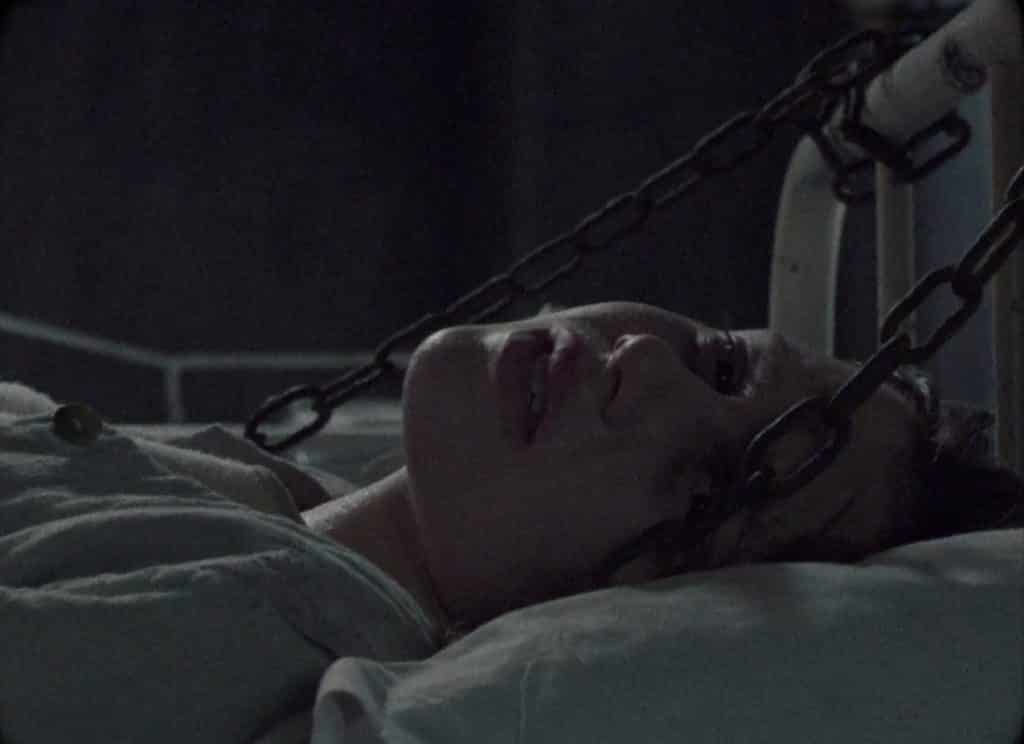 This movie misses plenty of opportunities as it progresses. The setting is great – the subject matter is hard to mess up – the acting is pretty darn good. It's forgettable and has some annoying tendencies. The strobe effect soon became the focal point of my annoyance as I waited for the next reliable light's out moment. The jump-scares were fast and furious. The audio was terrible, and I mean terrible.
Check Out Our Child's Play 2019 Review!
The Devil's Doorway is great for those who have a good time with jump scares. Other than that, it fails despite having a lot going for it.
If you want to watch The Devil's Doorway consider renting or purchasing the movie through this link to help us support the podcast.