Podcast: Play in new window | Download (Duration: 1:45:49 — 72.7MB)
Subscribe: Google Podcasts | Spotify | Amazon Music | Pandora | iHeartRadio | Stitcher | Podchaser | TuneIn | Deezer | RSS | More
Alien is an incredible movie that did amazing things for horror, sci-fi, and cinema as a whole. It imagined an incredible amount of very real-seeming possibilities for space travel and contact with other life forms that impresses me to this day despite being 41 years old.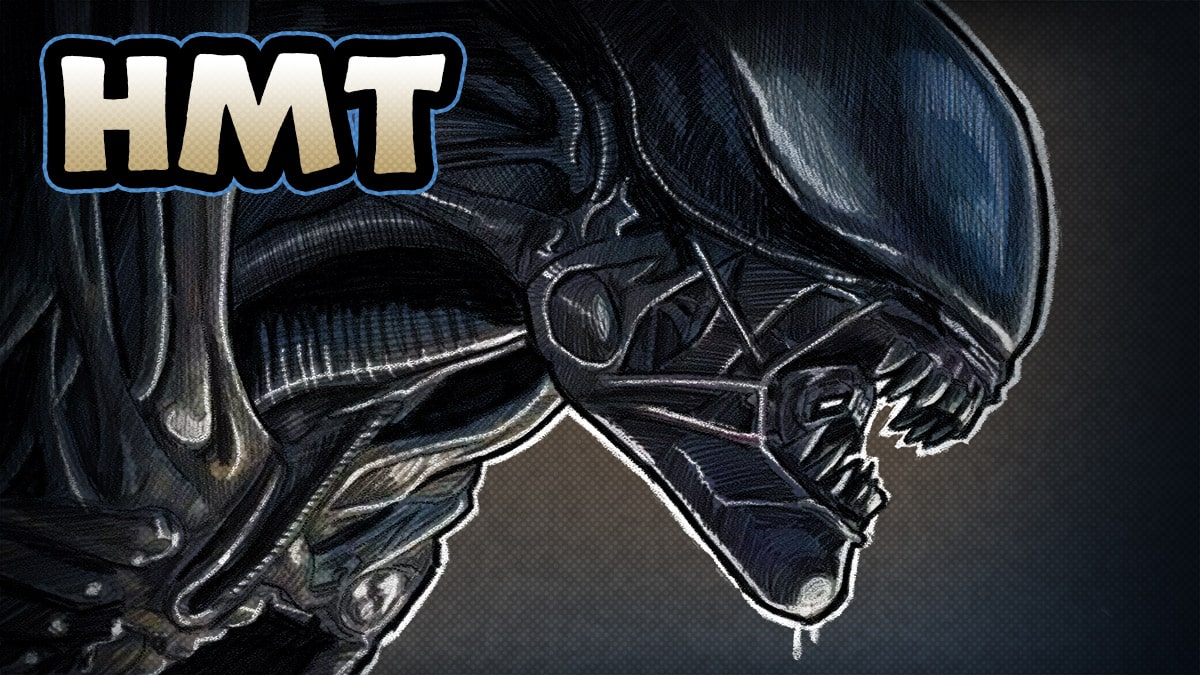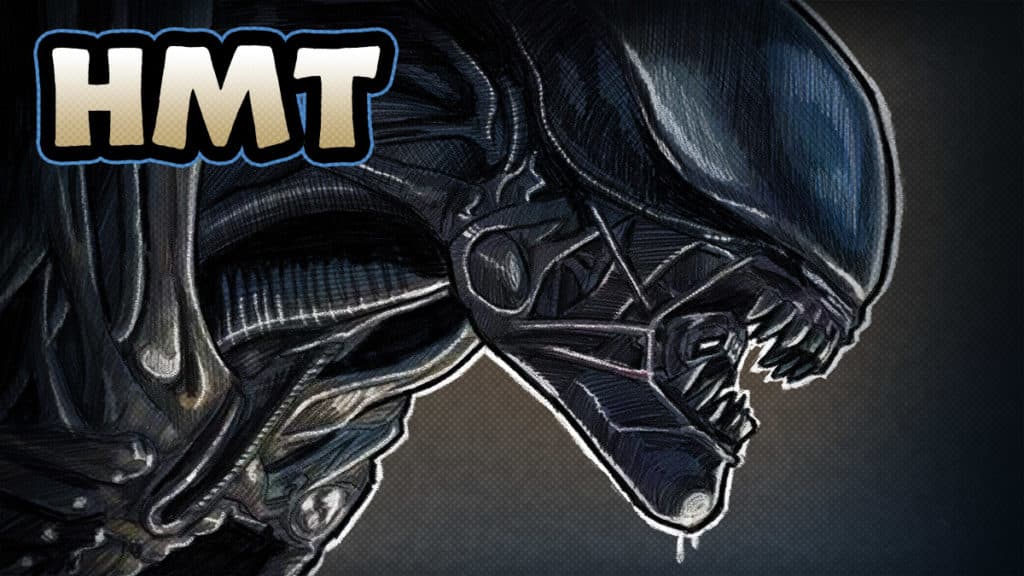 Synopsis
Alien is the story of a deep-space commercial towing vehicle, named Nostromo, and it's crew who are bringing a tremendous amount of ore back to earth.
There are seven crewmembers and they seem to be mostly blue collar folk, with the exception of the Chief Science Officer, Ash.
They are awoken from stasis following receiving a transmission from a nearby planet and are bound by their contract with "the company" to check it out.
They discover some eggs near a spaceship crash-site and end up with more alien than they bargained for!
Review
Alien is one of the most impressive pieces of cinema in history. It set the bar so high for horror and sci-fi that I think it's still the apex of both.
Every single aspect of this movie is carefully thought-out and crafted to the highest of standards.
The setting is bleak and cold, very much unlike how space is typically portrayed today, with Guardians galavanting around galaxies and such. It's completely unforgiving and inhospitable in almost every single way.
With Dan O'Bannon writing the story and screenplay and Ridley Scott at the helm as the director, this is one of the most accurate and impressive imaginings of the far-flung future as I can find, with much of the tech they dreamed about being in use today.
The xenomorph is, without a doubt, the coolest and most insane diabolic biological lifeform ever dreamed up. While everyone is very familiar with the xenomorphs at this point, you don't get to see it almost at all in this movie, even though it seems like you do.
This may be my favorite movie of all time, and is definitely the best horror movie in my book.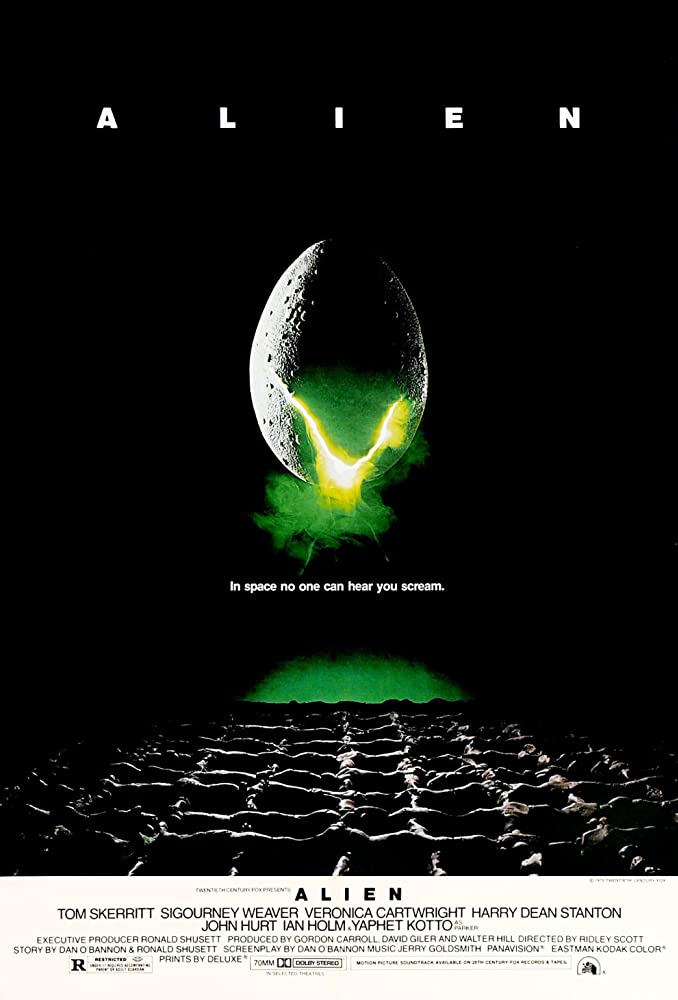 Score
10/10
Final Recommendation
If you don't have a massive boner during your viewing of Alien, I don't want to know you. This is a classic that trumps most classics, and should be seen by everyone within the sound of my voice and beyond.