Podcast: Play in new window | Download (Duration: 1:38:25 — 67.6MB)
Subscribe: Google Podcasts | Spotify | Amazon Music | Pandora | iHeartRadio | Stitcher | Podchaser | TuneIn | Deezer | RSS | More
For this week's episode of Horror Movie Talk, we watched The Perfection on Netflix, and it is what I would consider goodbad. It had some nice visual flares, and definitely some unexpected twists. However, it's major failing is not committing to the underlying schlock of the plot.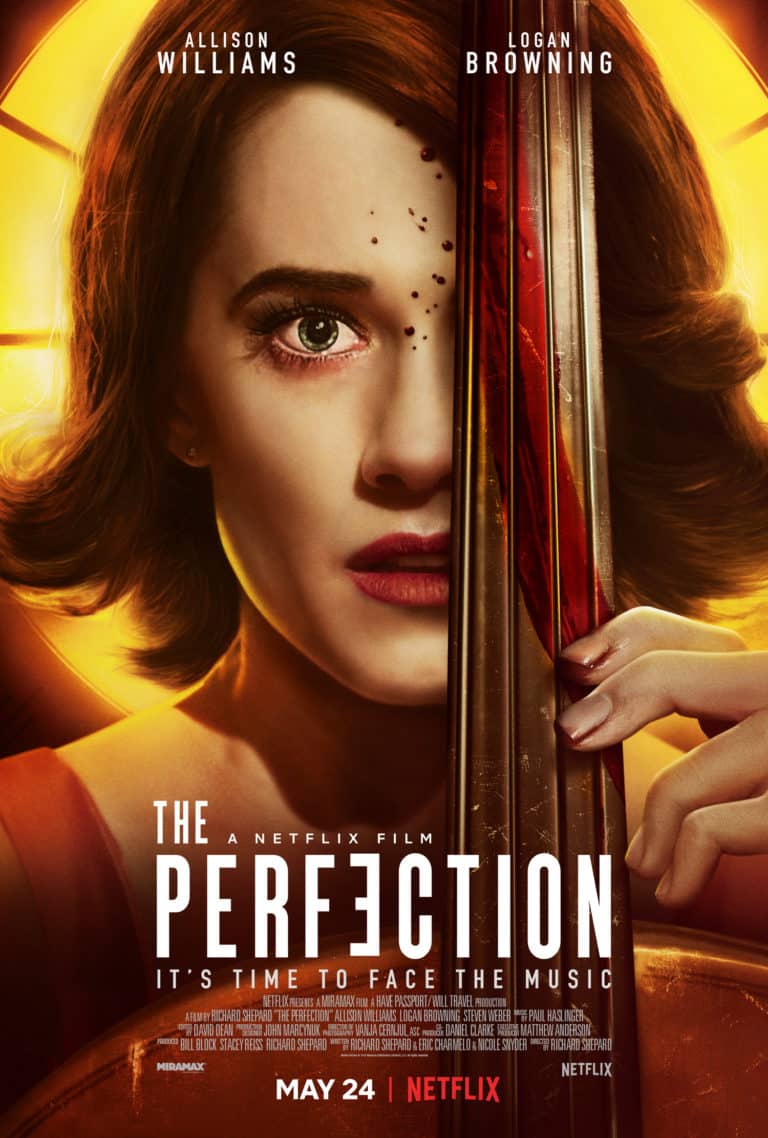 Synopsis for The Perfection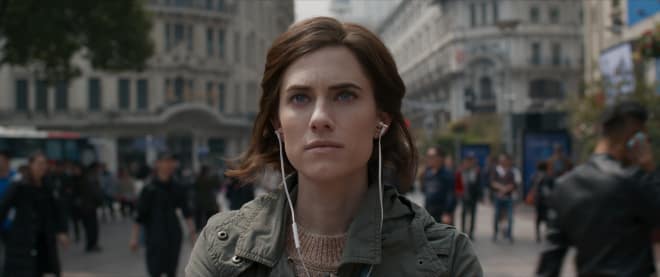 Netflix wants their own Get Out, so they hired Allison Williams from Get Out to star in The Perfection. Williams plays a former cello prodigy named Charlotte that was sidelined because she had to take care of her dying mother. When her mother dies, Charlotte calls up her former Dean at the prestigious Bachoff Academy of Music to try to re-enter the world of world class cellists.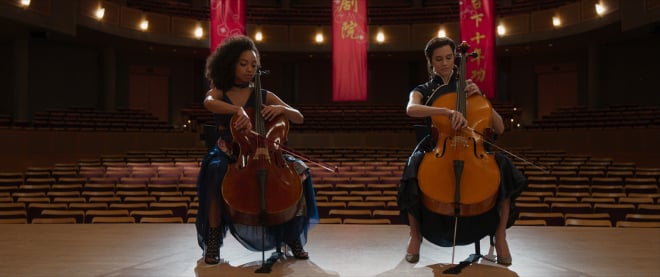 She meets the latest prodigy, Lizzie played by Logan Browning and the become close very quickly…suspiciously quickly. When Charlotte and Lizzie take a trip to China, Lizzie becomes extremely sick, and Charlotte might have something to do with it!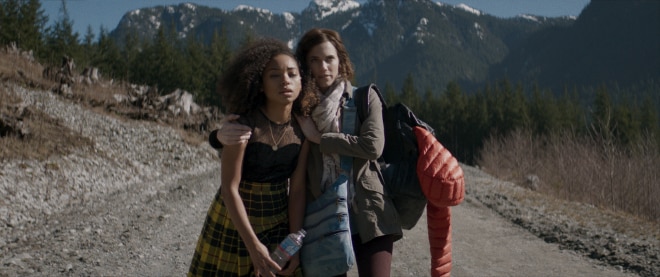 The rest of the movie swings back and forth in time and perspective to eventually reveal Charlotte's true motives and the audience may or may not experience whiplash.
The Nun was a pretty big 2018 hit – Here is our Review
The Perfection is Not Quite My Tempo
The perfection is not a great movie, but to me it is on the precipice of greatness. I wish they had committed more to some of the more ridiculous and/or tasteless elements. Parts of this even reminded of my wistful favorite, The Human Centipede. Mainly the ridiculous reveals and the mustache twirling level villain. Stephen Weber does a great job of playing the pretentious dean of the Bachoff School of Music.
In an age where no one is surprised by Shyamalan-esque twists, instead of upping the ante on the world building or character development, writer/director Richard Shepard ups the ante on the number of twists!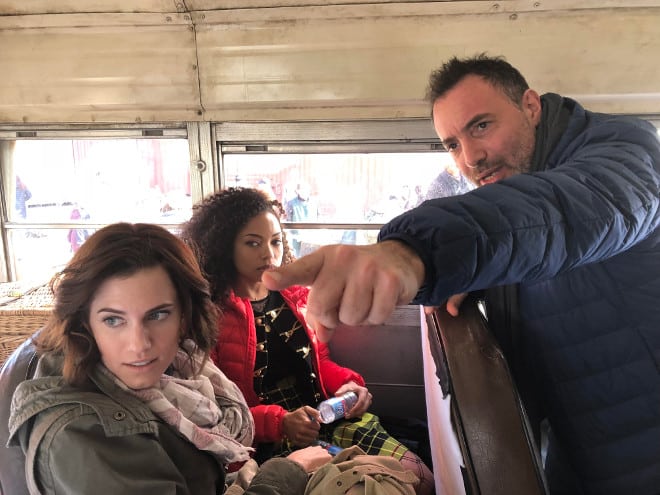 Score for The Perfection
I'm giving it a 6/10
The Perfection Movie Spoilers
Expand for Spoilers

First of all, lets talk about the elephant in the room. The Trailer gives way too much information about the plot away. It basically undercuts the first half of the film, since you know Charlotte has nefarious motives for Lizzie from the beginning.

Not to worry though, there are plenty of twists throughout!

Twist #1: Charlotte Poisoned Lizzie

This is the least surprising since they pretty much give it away in the trailer. The whole bugs in vomit, and bugs under the skin was a red herring. Charlotte used some of her dead mothers' medication to make Lizzie suggestible, purposely drove her to temporary insanity, and getting her to cut off her own hand.

Remember The Ruins? You Should Read Our Review!

Charlotte accomplishes her purpose, because once Lizzie returns to Bachoff, she is unceremoniously kicked out of the school. Because… who has need of a one handed cellist?

I guess since, the wound was self inflicted, Lizzie couldn't prosecute Charlotte, but that doesn't keep her from kicking her ass!

Lizzie brings Charlotte to Anton, and soon after, the next twist is revealed.

Twist #2: Bachoff is a Sex Dungeon Conservatory

The namesake of the film is a certain room where Anton (Weber) touts as being accoustically perfect. As such, he demands that only perfection of anyone that plays in that room. If you make a mistake, the punishment is rape.

This is the moment that the movie really goes off the rails and makes you wonder what type of movie that they were really trying to make. I posit that the reveal of the rape aspect of the school, would have been an opportune time to dive headfirst into schlock. This could have been the modern Human Centipede. However, they went the safe route and blurred out Weber's junk. What a shame.

The Most Disgusting Movie Ever Made? Check Out Kuso!

Anton again demands that Charlotte play "The Perfection" and instead of threatening her with rape, he says he will rape the blissfully ignorant new young student.

Charlotte apparently makes a mistake, but Anton reveals that raping the young girl was just a bluff, and that they were actually going to rape Charlotte after all.

Two men and Lizzie approach, and Lizzie begins the motions to rape Charlotte with her stump arm.

I know!

This is when another twist occurs…

Twist #3: Lizzie and Charlotte are in Cahoots!

Apparently Lizzie had been working with Charlotte ever since she attacked her in her home. Apparently Charlotte explained that getting Lizzie to cut off her own arm was the only way to get Lizzie to escape Anton's grasp.

I dunno… maybe just start with a pinky?

Anyway, after that reveal we return to the scene of the stump rape (which I guess is actually consensual?), there is a cringe inducing hip hop song in the soundtrack that signals they are about to kick ass.

Also signaling they are about to kick ass…

Twist #4: Charlotte actually has short hair!!!!!!

I honestly don't know why they made a big deal out of this reveal. It is up there with Anton's wife Paloma as being completely unnecessary, but strangely featured throughout.

The Ending of The Perfection

They attack Anton, who uses a knife to completely destroy one of Charlotte's arms. However, the girls come out on top and the final scene is of Anton sitting in a chair without arms and legs while Lizzie and Charlotte play the cello together, each using their one good arm.

It was obvious that all the twists and turns were leading us to this visual, but it still seemed unearned.
Who would like The Perfection?
If you want a dumb campy horror movie with a much larger budget than it deserves, watch The Perfection.
Special Thanks
Thanks to our newest Patron, Garrett D. You can find him along with all the other Horror Movie Talk Founding Members on our supporters page
Thanks again to Greg from We Shouldn't Be Here for coming on the show.
Thanks to The King of All Badgers for graciously creating our awesome Kill Count Theme.